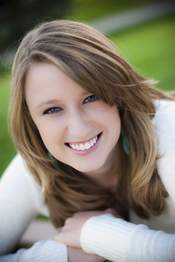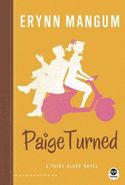 Every so often, I get this huge craving for ice cream. It doesn't last long but I never remember that as I'm buying three gallons of ice cream at the grocery store on the day it hits. So then I have three half-opened containers just growing ice crystals in my freezer for the next month or two until the craving comes around again.
It's a vicious cycle.
My newest novel, PAIGE TURNED, just released this month and one of the things that came up for my character as I was writing it was the cycle of forgiveness. Paige is faced with a lot of both who she is and the pasts of the people around her. She has to let go of a lot of the expectations she had of herself and her future and she's put in the position of making a lot of major life decisions because of letting go of those expectations and truly forgiving.
It's so easy to grow up thinking your life will turn out a certain way. But there are so many things about my life that are so much better than what I expected! I always hoped to have kids but being a mom has been a million times better than I ever could have imagined. It's also involved a lot more laundry, lack of sleep, snot, sore feet from stepping on Ninja Turtle action figures and Cheerios than I ever could have imagined too.
I wouldn't trade my life right now for anything. It's not an easy life but it's the best life I can imagine. Paige has to figure out how to be content even when life doesn't look like what she expected or what she imagined. How has your life looked different than you expected it or imagined it to be?
One commenter will win a copy of PAIGE TURNED plus a cute flip flop glass!
Despite her valiant efforts, Paige Alder seems stuck in chaos. Her new job as youth intern keeps her hopping from coffee shop to coffee shop all summer long, but at least she's loving the one-on-one time she gets to spend with the girls.
The unfortunate side-effect is that now, four weeks of laundry fills her apartment. Plus, she barely has time to help her sister and best friend with their weddings!
And even worse? Something is definitely wrong between her and Tyler. She apologized for what he thought he saw happen with Luke. Can't they move past it? Or could there be something he's not telling her something that could change everything?
To comment on Erynn Mangum's blog please click here.