I think it's safe to say that a swoon-worthy hero, the ever-elusive book boyfriend, is what makes a good book great.  As a reader, I'm always chasing this man. To me, he's like the unicorn of the contemporary romance world. They come in many forms. We have the nice guys, alpaholes, daddies, and Dominants, mob bosses, to name just a few. What's swoon-worthy for one reader might not cut it for another. For example, I tend to prefer the nice guy to the alphahole, but nice guys and alphaholes can share many things in common.
I've written a three-book series. The heroes are all different, but they each possessive some of the same attributes that make me swoon.
I've been reading romance way before I started writing, and it's all about the hero for me. Yes, I love a strong, feisty heroine, but I read to find a book boyfriend, and now that I'm a writer, I can mold and shape my hero to meet my book boyfriend criteria.
Here are the five things that make me fall in love with a fictional character, whether a nice guy or not.
POSSESSIVENESS – A hero who knows what he wants and won't allow anyone else to come and take it from him. In Crave, Jacob meets Sandy, and he knows she's his. She needs a little bit more convincing, but he doesn't give up. When he finally gets her, the entire world knows who she belongs to. He doesn't have to say it. It's the very energy they give out.
LOYALTY – Is there anything sexier than a hero you can depend on? Now, today's heroines might not always need saving in the traditional sense, but knowing that you have a strong man to lean on, one who will always remain by your side gives any heroine a sense of calm in this crazy, crazy world. In Cherish, Alexandra thought she was all alone in this world until she meets Jason. It takes a bit of time, but she soon learns that she finally has someone else she can turn to.
PASSION – His eyes follow you everywhere, and he can't be alone with you for five minutes without touching you, kissing you. In my novel Cherish, Jason meets Alexandra, and his life is never the same. Their eyes are like magnets, attracting each other from across the room. The chemistry is palpable, and everyone else can feel it too. The pages sizzle when these two are together.
AFFECTION – It sounds like passion, but it's not exactly the same. Nothing makes me swoon more than a hero holding the hand of the woman he loves. I melt a little each time our hero gives his lady love a simple kiss on the forehead, a hand around the waist or puts a stray piece of hair behind her ear. It's the little things, ladies. By those simple gestures, a hero lets us know the lady is taken and that he is spoken for.
SENSE OF HUMOR – Brooding, sulky heroes are a dime a dozen. But someone who is self-deprecating? That's hard to find. In my third book, Crash, (live on 8/3) our hero is not afraid of laughing at himself. In fact, he welcomes it. Lucas Clark is the youngest of three brothers, and he's not immune to being on the receiving end of a joke. What does he do? He laughs too.
These are the five things that I look for in a hero. Finding a character with one or two is amazing, but all five is like finding the proverbial needle in a haystack. I love hearing from readers. I'd love for you to give me your list of that mythical unicorn, swoon-worthy hero.
—
CLICK HERE TO ENTER: Follow the link to enter the contest for a chance to win a $10 Amazon gift card + ebook copy of CRAVE, book #1 in The Clark Family series.
—
Clark Family Series Book 2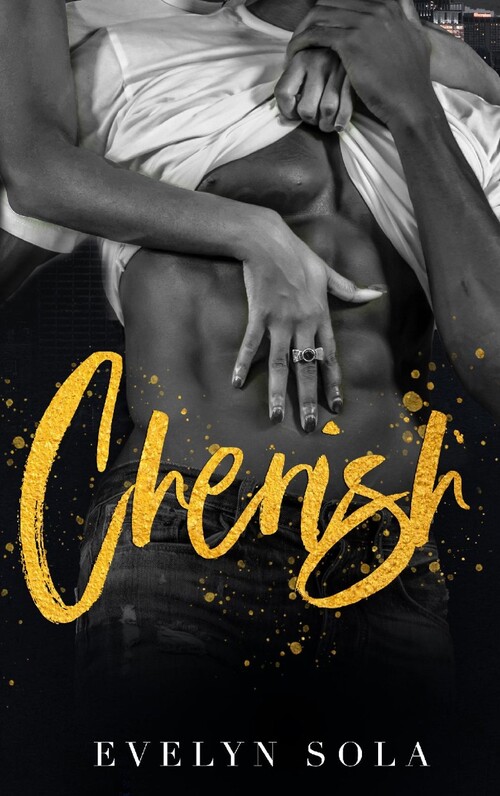 Alexandra
I thought I finally had my life figured out. Fate? Destiny? I know mine. But one afternoon questioned everything I thought I knew.
Then it happened. Dr. Jason Dupree crashed into my life.
His eyes linger on me longer than they should in polite company. You see, there is nothing polite about him.
He's arrogant and overconfident. His touch? It's my undoing.
I let him know in no uncertain terms that he is not the man for me.
He is not my destiny.
And his reaction? Totally unexpected.
Jason
The things in my life that matter to me? It's a short list. My career, a handful of family and friends. To call myself unlucky in love would be a gross understatement. Hence my list. It's how I keep it all figured out.
Then one morning, that safe little list collides with my future.
Her eyes follow me everywhere, and they see through me like a soul x-ray. But it's her touch that nearly brings me to my knees.
She doesn't see it, though.
She's full of denial and sass, and her stares are indignant. She's a liar too. Telling me she's interested in another man.
My reaction? Let's just say she never saw it coming.
Romance Contemporary [Self Published, On Sale: June 22, 2020, e-Book, / ]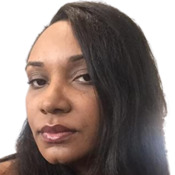 A Boston native, wife, mother, and wine enthusiast. If she's not writing, thinking about writing, you will find Evelyn with a book in her hands. While a new publisher, she's been writing for years, and she will continue to write for many years to come.
Evelyn is obsessed with assertive and confident men who will stop at nothing to get their woman. Her stories are filled with love, passion, and humor.
She currently lives in Washington, DC with her husband and two daughters.