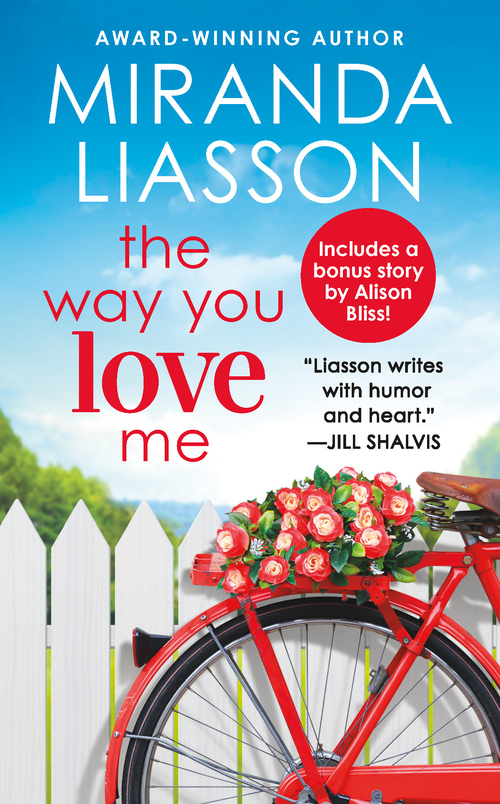 Welcome to Angel Falls, a charming small town where hope, friendship, and family lead an unlikely couple to their happily ever after.
Gabby Langdon has always tried to make people happy. She even went to law school to please her father, and now she's a highly successful-albeit bored-attorney. But Gabby secretly dreams of being a writer, so for once she does something for herself-she signs up for a writing class taught by best-selling novelist Caden Marshall. There's only one problem: her brooding, sexy professor is a distraction she can't afford if she's finally going to get the life she truly wants.
Recently divorced and suffering from the world's worst case of writer's block, Caden is in Angel Falls to get his life back on track. He's focused on teaching and providing a stable and loving home for his young daughter, Ava. The last thing he needs is to jeopardize his new job, which means keeping plenty of distance between himself and his talented new student-no matter how tempted he is by Gabby's beauty, kind heart, or the sparks that fly whenever they're together.
Romance Contemporary [Forever, On Sale: January 29, 2019, Mass Market Paperback / e-Book, ISBN: 9781455541829 / eISBN: 9781455541836]
Cade runs into Gabby outside of the classroom, at the wedding of a mutual friend:
Cade. She'd called him by his first name without even realizing it. The sound rolling so easily off her tongue did something visceral to him he couldn't quite describe. So he focused instead on taking an hors d'oeuvre from the offered tray. It was decadent, buttery, and flavorful. "Wow, that is good."
"Told you," she said, taking a last bite. "My goal at weddings is to hunt down and taste every single appetizer so that my appetite will be completely ruined before dinner. Want to join me?"
He laughed. "I can see why Ava can't stop talking about you," he said. "You're…fun."
She looked at him, seeming a little startled. "You think I'm fun?"
There was something in her eyes that looked like she was hoping for a yes. Gabby with her antique bike and her chicken nuggets and her quiet teasing. And her kindness to Ava and to her grandmother. And to him.
"Yeah," he said softly, "I think you're fun." He held out his plate. "Have another. You know you want to."
"Hmmm." She tapped her chin with her forefinger, pretending to be deep in thought. "Okay, if you insist," she said before snagging the last one from his plate. She popped the whole thing in her mouth and groaned from pleasure.
He chuckled, then grew quiet. Because the look on her face reminded him of another pleasure entirely, and it wasn't culinary.
"Don't laugh at me," she said.
"I'm smiling because you have no idea how beautiful you are." Oh hell. Had that just come out of his mouth? And he'd only had one drink so far.
She sucked in a breath. "Wait, am I hallucinating? Did Professor Heathcliff just pay me a compliment?"
A sort of inappropriate one, and he'd better watch himself. "Professor Heathcliff?"
"Yes, you know. Dark, mysterious…a little cranky."
"I'm trying to decide if that's a compliment."
"Well, you do sort of have a different personality in front of our class than you do in the wild. Much more intimidating."
He shrugged. "I wish you'd tell that to my daughter. She's not intimidated by me at all." In truth, Gabby had called it exactly right. The fact that he couldn't screw up his teaching gig, and the stress of returning to town with everyone knowing—and many believing—the scandal about him, had made him crotchety.
He assessed her as she looked around at the crowd. If she hadn't been in his class, he'd be taking her off to the dance floor or maybe they'd forget the dance floor altogether and just head straight back to his room. This was the first time since his divorce he'd felt such powerful attraction—and wanted to act on it.
All the more reason to go back over to his friends and enjoy the evening with any of a number of women who were single, eligible, and not in his class.
Cade looked around. "Everyone's taking their seats for dinner. I should go." Funny thing though, he didn't want to. But he'd already overstepped his bounds.
In the second that he hesitated, she grabbed his elbow. His forearm muscles contracted under her touch. "Wait. Don't go."
He shot her a questioning look.
"I saw you fooling around with your friends earlier and I think you've got the moves," she said. "Prove it to me."
Dancing. She was talking about dancing, he reminded his sex-deprived brain.
"You promised me a dance," she reminded him.
"I did, but now I'm thinking maybe that's not such a good idea."
She frowned. "Why not? Are you a klutz? Two left feet?"
He smirked. "No, I'm a great dancer."
"Sprained your ankle? Pulled a muscle?"
"No."
"Is it me?" She pulled a face. "You don't want to be seen dancing with me in front of your friends? I promise I'll behave from now on with the hors d'oeuvres."
"Stop. None of that. It's just that I'm…your teacher."
"Oh for God's sake, we're an hour from Angel Falls. No one cares about that."
He shrugged. "I care."
She scanned his face. "Okay, I get it. I respect that." Her hand dropped from his arm.
He was suddenly free to bolt, the safe thing to do. Yet his body refused to comply. In the background, the clinking of silverware against glasses grew louder throughout the room as people called for the groom to kiss the bride.
"I-I'd better go," she said with a small smile.
She started to walk away. He noticed the fire department guys watching her, one in particular. And there was his friend Jack, holding a drink, ready to pounce.
"Gabby," he called after her. Applause and cheers sounded through the room as the bride and groom acquiesced to the crowd's demand.
She turned and lifted her brows. "Yes?"
"You're right. I'm taking things too seriously. Will you save me a dance?"
She tapped her index finger on her cheek. "Okay, fine, but you seem a little fickle. And my dance card is almost full."
He laughed out loud. She was gorgeous, spirited, irresistible. Who could blame him for wanting to spend more time with her?
And it was only a dance, right?