Many of my writer friends long for the day they can quit their day jobs to write full time. When people ask if that's my plan, too, they're often surprised when I say, "Oh, no. I love my 'other' job!"
I'm a USCG-licensed boat captain and have been working for our local school system for almost 11 years. Several days a week, I take 5th graders out on Central Florida's Silver River in a 33-foot pontoon boat and get to show many of them their very first alligator. It is such a fun job! (Well, except when it's 38 degrees out and misty and windy. Then, not so much.)
Is it a challenge to juggle two very different careers? No question. But over the years, I've realized that my captaining brings a balance to my life that would be missing if I was home all the time. Here's what I mean:
It Forces me Out of my Writing Cave
Writers often tend toward introversion. Somehow, I'm a hybrid–an extroverted introvert, meaning, I need my alone time, but I also crave time with people. If I'm alone in my house for too long…well, let's just say the places my unsupervised brain goes if left unattended are not pretty. Having a set work schedule forces me out of the house AND gives me the added benefit of providing my people fix. After several days with 5th graders, I'm ready to get back to my quiet cave.
It Resets my Perspective
I haven't met a writer yet who doesn't battle the "doubt gremlins" on a regular basis. At some point in every story, we're convinced it's the worst thing anyone has ever written and we should really go get a job digging ditches or selling real estate or anything else because we're the world's worst writers. At other times, we deal with the ever-popular rejection letters and emails, when an editor or agent rejects our most recent story idea. My answer to all that doubt? A day on the water with students, watching their eyes light up as they spot alligators in the wild or get their first glimpse of a manatee. Being around their unbridled excitement always resets my perspective.
It Fills the Creative Well
When it's cold outside, we're especially tempted to huddle inside in our caves, ideally, all alone with a good book. But too much of that without any outside stimuli and my creativity packs up and takes a vacation to Hawaii. Over time, I've learned that spending time outside and getting out of my own head for a while does wonders for my creativity.
So when I'm not hunched over my computer keyboard, delighting in the twists and turns of my next romantic suspense, you'll find Captain Connie at the helm, enjoying the sunshine and plotting my next story. Wishing you smooth sailing and happy reading, Friends!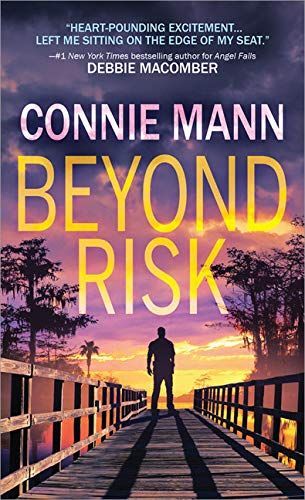 The river runs wild…
Former Fish & Wildlife Officer Charlotte "Charlee" Tanner still carries the guilt of a tragic drowning accident that occurred on her watch. She hoped moving back home to the wilds of central Florida would provide a safe haven-until she learns the death was no accident, and she's the intended target.
But no wilder than their passion…
Tough and decisive, Lieutenant Hunter Boudreau loves his new job as a law enforcement officer with the Florida Fish & Wildlife Conservation Commission. Charlee is his best friend, so when she comes under fire, he's not letting her out of his sight until the killer is caught. But Charlee won't sit by and let anyone else die for her.
As danger closes in and Charlee and Hunter's attraction threatens to consume them, Charlee has to decide if she can trust Hunter. And to save Charlee, Hunter will have to trust her, too.
Thriller Crime [Sourcebooks, On Sale: January 29, 2019, Paperback / e-Book, ISBN: 9781492672555 / ]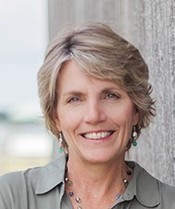 Connie Mann is a licensed boat captain and the author of the Safe Harbor romantic suspense series, as well as Angel Falls and Trapped. When she's not dreaming up plotlines, you'll find "Captain Connie" on Central Florida's waterways, introducing boats full of schoolchildren to their first alligator. She's also passionate about helping women and children in developing countries break the poverty cycle. She and her hubby love traveling and spending time on the water with their grown children and extended family. (Hubby says they are good at fishing, but lousy at catching.)