Eagle went straight to the spare bedroom, wishing he had more hands available as he struggled to pull back the blanket so he could lay the broken woman on the mattress. She moaned softly as he pulled his arms free from underneath her. He raced to the bathroom, grabbed towels and returned. With a warm wet washcloth, he quickly dabbed her forehead, checking to see how severe the head wound was. His military experience let him know she likely had a concussion and would possibly need stitches.

He was loath to call a doctor. And yet he knew he should be calling the police. He did a complete second check over her body, noting the ankle was continuing to swell and the injury was recent. The scratches he assumed were from running. Her feet would need to be soaked to see the extent of damage. Her ribs were bruised, her arms lacerated, the soft skin on her breasts reddened with angry burn marks. Grimly, he realized she'd likely been held captive somewhere, somehow. And for a long time.

Until she found an opportunity to escape. The shoulder wound was the one that worried him the most. How long had she been tortured? And then, of course, there was any number of internal injuries he couldn't see. There was an odd green tinge to the left side of her belly. That also worried him as did the multiple layers of bruising all over.

The bullet had to come out of her shoulder.

He could handle the rest, but he didn't want to make a call on that one if he didn't have to. He didn't want her to suffer permanent shoulder injury if he could help it.

He gently covered her up, feeling the clammy coolness to her skin. As he pulled the blankets over top, a screech sounded beside him. He turned to find Rikker walking up and down the bed.

"I brought her inside, now give me a chance to fix her up."

The falcon tilted his head and stared at him. An intelligence that was both unnerving and bizarre stared out at him.

"I don't know who and what you are my friend. I just know I'm not here to hurt her."

An odd rumble sounded from the falcon's throat. It fascinated Eagle as he stepped back and pulled the phone out of his pocket. He had a number he knew by heart. When a grumpy older man answered the phone Eagle said, "I need you."

Gray snorted. "That's nice. Always nice to be wanted by someone."

"You need to come here now, as fast as you can. Bring your medical bag." Eagle hung up the phone and pocketed it. Gray would come. If nothing else, curiosity would force him.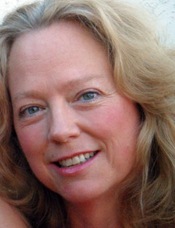 Dale Mayer is a prolific multi-published writer. She's best known for her Psychic Vision Series. Besides her romantic suspense/thrillers, Dale also writes paranormal romance and crossover young adult books in different genres.
To go with her fiction, she writes nonfiction in many different fields with books available on resume writing, companion gardening and the US mortgage system.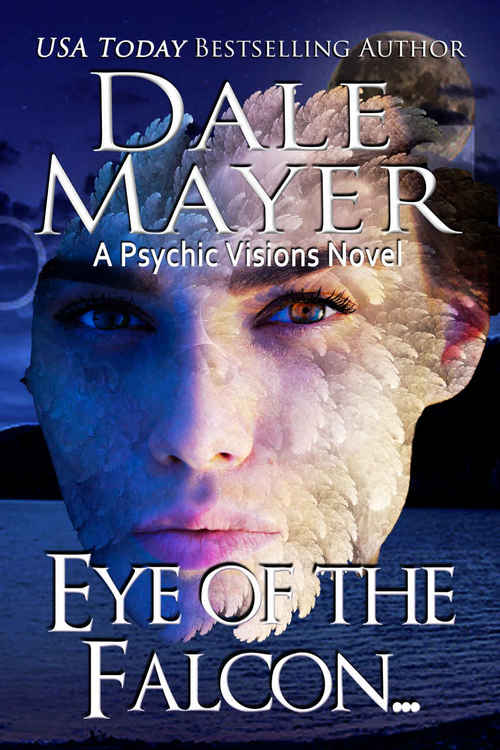 As a young girl, Issa, bonded with her pet falcon was the
lookout for her father's smuggling operation in Ireland. After everything blew up one night and her father and brothers were killed, her mother brought her to America to start over.
Immigrating was hard, but eventually she grew up and pursued a career in environmental sciences and continued to follow her passion for falconry. But she doesn't find the same special bond with another falcon. Until one fateful day when her world explodes again…
Eagle, a former military pilot, has retired to his small ranch outside of Denver, Colorado where he runs a rescue center for raptors in need. One falcon is acting irrationally. Eagle's only recourse is to euthanize him, but the falcon rips free. Although injured so badly he shouldn't be able to fly, the falcon disappears into the skies.
The next night the falcon returns with a beautiful but seriously injured young woman in tow… carrying a message of death and destruction for the both of them…
Suspense | Thriller Paranormal – Supernatural [Valley Publishing, On Sale: January 9, 2018, Paperback / e-Book, ISBN: 2940158645143 / eISBN: 9781773360171]