Sharp carried a teapot in one hand and two mugs in the other. "You've had a tough night, so I'll ignore your smart-assery."

Lance eased himself into the straight chair. "You know, most men would offer a friend a glass of whiskey after a traumatic event."

Sharp poured green tea into two mugs and set one in front of Lance. "Alcohol is a depressant. That's the last thing you need right now."

Sigh.

"Now that I can see for myself that you're not dead, tell me what happened." Sharp took his place behind the desk.

Lance filled him in. "Just a typical Friday night."

Sharp laughed so hard, he wheezed.

"It's not funny," Lance said.

"You're right. It's not." But his boss's voice shook.

"That was the worst job ever. I don't know what bothered me more, the flying bullets or the melodrama." Lance took a few deep breaths. "Not sure where we stand on the case." "

Not much you can do when the client loses her frigging mind." Sharp's voice sobered. "Seriously, I'm glad she didn't shoot you."

"I don't know about this PI thing. I still miss being a cop," Lance said.

"I know that, and I know why," Sharp said. "Do you think I don't remember what day it is?"

Lance's throat tightened. Twenty-three years ago, his father had vanished. Sharp had been in charge of the case.

"I understand the desire to protect and serve. I did it for twenty-five years. But being a PI is better in a lot of ways. You're your own boss. You make your own decisions. No one can order you to stop investigating a case." Sharp's mouth tightened. That was exactly what had happened to him when leads on Lance's dad's case went cold. "But if that's what you really want, then keep working on your recovery."

"More crunchy-granola-woowoo crap?"

"Bash it all you want." Sharp crossed his arms. "You're better, and you know it. You were pushing too hard and not letting your body heal. Didn't your physical therapist give you the go ahead to get on the ice?"

"I'm allowed fifteen minutes of light skating." Lance had played hockey in high school, and eighteen months ago, he'd been volunteered to serve as an assistant coach to a bunch of disadvantaged kids through a police outreach program. The shooting had benched him. He missed hockey—and the kids—more than he'd expected.

His therapist had actually cleared him weeks ago, but he hadn't set foot on the ice yet. As much as he wanted to play, it wasn't worth the risk of an injury. One fall could wipe out all his progress. He'd stick with coaching from the sidelines.

Sharp rolled his eyes. "You know I'm right."

He was. Damn it.

Besides, he could hardly make fun of Sharp's lifestyle. The man could still run a seven-minute mile and do muscle-ups.

"All right, but I still wish this was whiskey." Lance drained his cup of green tea. Three months ago, he would have stopped at a bar on the way home for a couple of shots. Tonight, he'd go home and make an antioxidant protein shake.

"Get some sleep." Sharp got up and walked around the desk.

Lance stood. "A solid eight hours is next on my agenda."

Did he know how to party or what?

But ten months after being shot, he finally thought maybe he could fully recover. That his police career might not be over. That he could get back to coaching and the active lifestyle he missed.

His phone rang and he read the display.

Morgan.

If there was one person who could tempt him away from his bed—or into it—it was Morgan Dane. He was treated to a quick mental vision of her in his bed, all tousled, no trace of her usual perfection, thanks to him.

He almost rolled his eyes at the ridiculousness of his imagination. He'd known the Danes since high school. He and Morgan had dated during senior year. They'd liked each other back then with the usual awkward teenage crushes, but when they'd left for college, neither one of them had been devastated. Nothing had prepared him for the bulldozer effect she'd had on him when he'd run into her a few months before. Morgan seemed only interested in being his friend, and he was in no position to have a relationship.

So be cool.

He answered the call. "Morgan?"

"Did I wake you?" Her tone was breathless, which didn't help.

At. All.

Lance stepped into the hall. "No. I was up."

A glance at the digital clock reminded him it was nearly one a.m. Why would Morgan call him in the middle of the night? Concern brought his puppy love to heel.

"What's wrong?"

"My babysitter, Tessa, didn't come home tonight. Her grandparents are worried. I'm going to look for her in the usual teenage hangout locations. Would you be willing to ride along with me?"

"Of course. I'll be at your house in fifteen minutes." He ended the call.

You were going to be cool, remember?

"I thought you were going to get some sleep?" Sharp stood in the doorway.

"Morgan needs help." Lance stopped in his office to remove his Glock from the gun safe in the closet. After the disaster of the Brown case, he wasn't taking any chances, especially with Morgan's safety. On that note, he returned to the safe for his backup piece and ankle holster.

"You have it bad for her. Just ask the woman out already," Sharp called as Lance walked past his office.

Lance reached for the doorknob. "Goodnight, Sharp."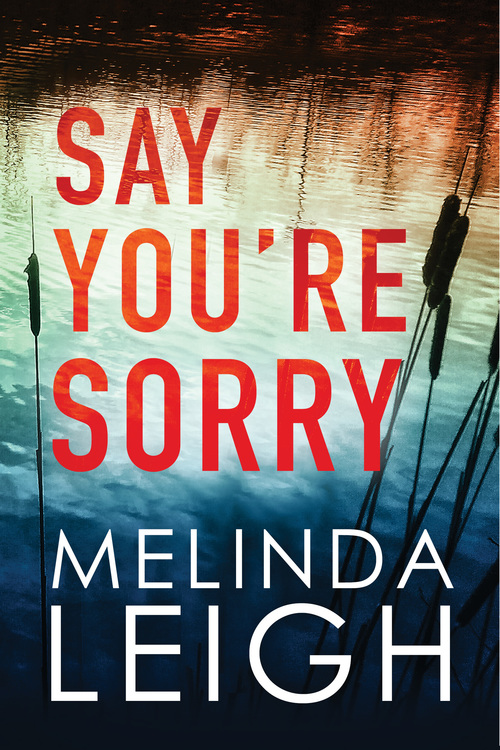 After the devastating loss of her husband in Iraq, Morgan Dane returns to Scarlet Falls, seeking the comfort of her hometown. Now, surrounded by family, she's finally found peace and a promising career opportunity—until her babysitter is killed and her neighbor asks her to defend his son, Nick, who stands accused of the murder.
Tessa was the ultimate girl next door, and the community is outraged by her death. But Morgan has known Nick for years and can't believe he's guilty, despite the damning evidence stacked against him. She asks her friend Lance Kruger, an ex-cop turned private eye, for help. Taking on the town, the police, and a zealous DA, Morgan and Lance plunge into the investigation, determined to find the real killer. But as they uncover secrets that rock the community, they become targets for the madman hiding in plain sight.
Romance Suspense [Montlake Romance, On Sale: May 16, 2017, Paperback / e-Book, ISBN: 9781503948709 / ]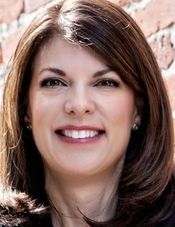 Melinda Leigh abandoned her career in banking to raise her kids and never looked back. She started writing as a hobby and became addicted to creating characters and stories. Since then, she has won numerous writing awards for her paranormal romance and romantic-suspense fiction. Her debut novel, She Can Run, was a number one bestseller in Kindle Romantic Suspense, a 2011 Best Book Finalist (The Romance Reviews), and a nominee for the 2012 International Thriller Award for Best First Book. She is the author of the Midnight Novels, including Midnight Exposure (a finalist for the Daphne du Maurier Award for Excellence in Mystery/Suspense) and Midnight Sacrifice.