At Marly's, Jo hit pay dirt.

Loud and smoky despite the laws suggesting people not smoke indoors, and littered with hard bodies and hard liquor, Jo felt at home.

A few heads swiveled her way as she moved toward the bar. That's when she saw him.

He had his back to her, a tight T-shirt stretched across a thick layer of muscles built by hours at the gym, and maybe a few steroids. She really hoped steroids were not this guy's thing. Ink peeked out on both his arms just above the sleeve line. A shadow of growth gave evidence that his baldness was by choice. He had a nice ass. Now if only his face matched.

She waited until her gaze inched up his spine like an insect in the forest on a hot summer night.

He turned, and her heart stopped.

Good Lord, God broke the mold with this one. His goatee was trimmed, immaculately so. His lips were full, his jaw tight . . . and his eyes. Dark, almost haunting. Dangerous. He did a once-over, and when his eyes met hers, he lifted one side of his lips in a half smile. One that asked . . . who the hell are you?

She let her eyes linger, her mouth drop open the slightest amount.

She'd bet her badge he had priors. Warning bells screamed in her head as he took the first step her way.

The bartender took that moment to ask her what she wanted.

"Jameson on the rocks," she said before turning her back to the stranger walking her way. "And a Stella."

The bartender turned to collect her order. He was behind her, she felt it before she turned.

Jo waited until the bartender handed her the drink before lifting her chin. "Hello," she said, knowing he listened.

"A woman who knows how to drink. That's rare."

His voice was chocolate, not rough as she expected. The contrast excited her more.

"I graduated from wine coolers last week." She turned and took in the full effect of the man. He was even bigger close up, his look of warning in sharp focus. Jo ignored the inner voice, the one that told her to walk away . . . the angel that sat on her shoulder, telling her it was a trap, needed to shut the hell up.

"Lucky me," he said, his grin lethal. She responded, all of her. She'd flunked chemistry in high school but knew it was hitting her upside the head now. Flirt, she told herself.

"And what are you drinking?"

The bartender set her beer down, along with a bill.

"Wine coolers."

Jo leaned against the bar, noticed when his eyes found her breasts. She took a deep breath and finished the whiskey in one pull.

"Prove it."

He signaled the barkeep.

Jo waited to see what he would do.

"Wine cooler." The fact he said it with a straight face made the bartender turn as if he was asked for that every day.

The man nearly tripped as he turned back around. "Excuse me?"

Viking Man grinned, changed his order. "I'll have what she's having."

The bartender, a skinny man with hair too long and a narrow face that matched, nodded. "That's better."

"I've never seen you here before," Tall, Dark, and Dangerous said.

"Never been here before."

"Do you plan on being here again?"

She met his eyes, eyes that she could fall into and lose herself if he was the right kind of guy. "No."
***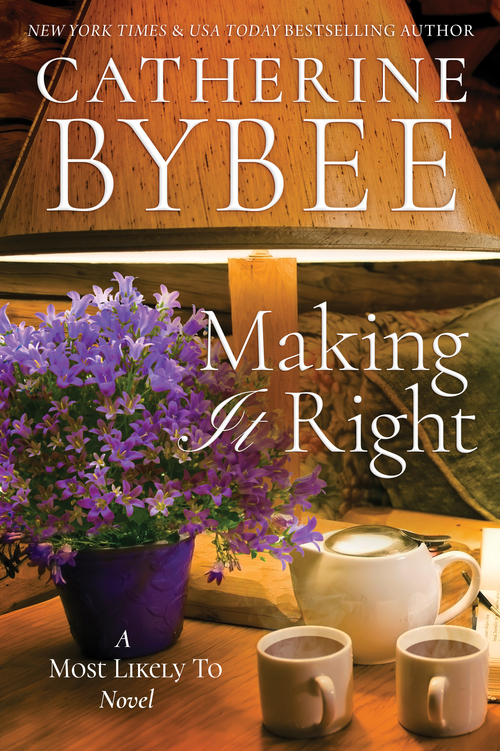 Some kids inherit a family business; Jo Ward inherited a badge. Once voted Most Likely to End Up in Jail, the town wild child has become sheriff—hell-bent on uncovering the truth about her father's mysterious death. Life is quiet in rustic River Bend, but Jo longs for something beyond her small hometown and the painful memories it holds. All that keeps her sane is the support of her best friends, Melanie and Zoe.
But when Jo signs up for an expert law enforcement training seminar, she meets Gill Clausen, whose haunting eyes and dangerously sexy vibe just may challenge her single-minded focus. Commitment-phobic Jo can't deny her attraction to the arrogant federal agent, and when odd things start happening around River Bend and danger surrounds her, she realizes she'll need his help to discover who's out to remove her from River Bend…permanently.
As Jo and Gill work together, it's clear they make a great team. But can Jo loosen her grip on the past enough to let love in and reach for the future?
Romance Contemporary [Montlake Romance, On Sale: May 9, 2017, Trade Size / e-Book, ISBN: 9781503943599 / ]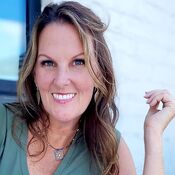 New York Times bestselling author Catherine Bybee was raised in Washington State, but after graduating from high school, she moved to Southern California with the hope of becoming a movie star. After growing bored with waiting tables, she returned to school and became a registered nurse, spending most of her career in urban emergency rooms. Now, she writes full-time. She has penned the popular Weekday Brides series as well as the beloved Not Quite series. She resides in Southern California with her two sons.