The week of Readers & ritas is always a busy one in North Texas. Games to prepare, baskets to put together, and the dreaded hunts through closets for clothes that still fit. To top that off, I have edits to complete—Yikes! Needless to say, my thoughts are racing at night and going to sleep can be a chore.
To relax and get my mind off my to-do list, I've decided to turn off all electronics and stop everything I'm doing at nine o'clock; which is technically ten o'clock if you're having trouble adjusting to day light savings time like me. Sunday, I made a list of books to read in the next two weeks and started on book number one, which has proven to be a wonderful distraction. I hope you'll join me on my quest for a good night's sleep with a few entertaining reads that will make the rest of your busy life take a back seat for a few blessed hours of relaxation.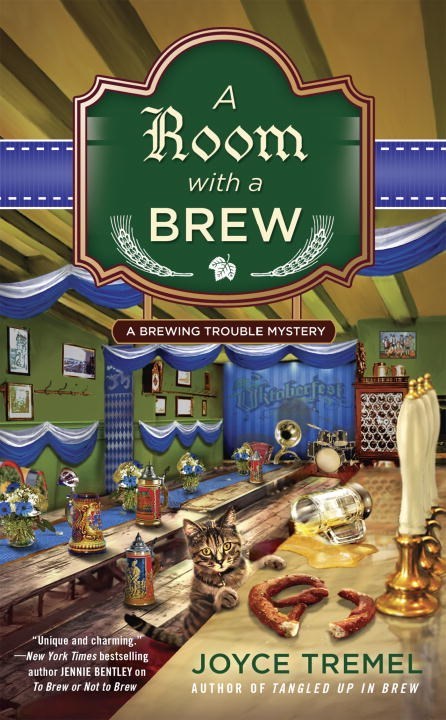 Disaster is on tap in this all-new mystery from the author of Tangled Up in Brew.
It's Oktoberfest in Pittsburgh, and brewpub owner Maxine "Max" O'Hara is prepping for a busy month at the Allegheny Brew House. To create the perfect atmosphere for the boozy celebration, Max hires an oompah band. But when one of the members from the band turns up dead, it's up to Max to solve the murder before the festivities are ruined.
Adding to the brewing trouble, Candy, Max's friend, is acting suspicious… Secrets from her past are fermenting under the surface, and Max must uncover the truth to prove her friend's innocence. To make matters worse, Jake's snooty ex-fiancée shows up in town for an art gallery opening, and she'll be nothing but a barrel of trouble for Max.
Mystery Cozy [Berkley Prime Crime, On Sale: October 3, 2017, Mass Market Paperback / e-Book, ISBN: 9780425277713 / eISBN: 9780698181762]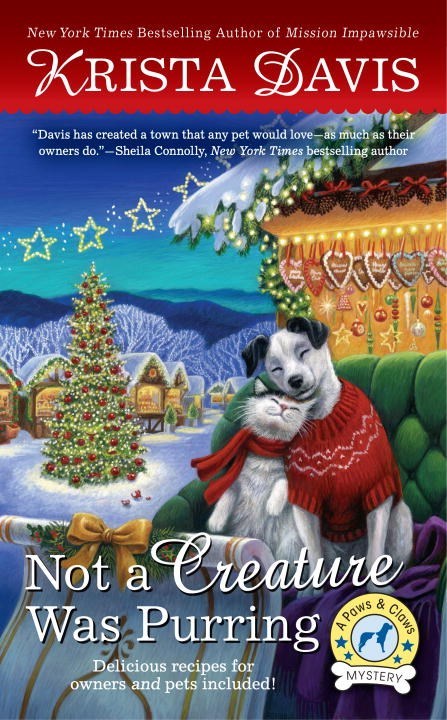 Holly Miller is home in Wagtail for the holidays! Inspired by her German heritage, Holly's grandmother, Oma, has arranged for the town to have a Christkindl Market with adorable booths selling goodies, decorations, and visitors to come from out of town to enjoy the market and howliday festivities. But Holly's Christmas joy is nearly stolen when she learns that her old flame and childhood friend Holmes Richardson has brought his fiancé home for the holidays, and they'll be staying at the Sugar Maple Inn!
Only, a love triangle is the last thing on Holly's mind after her nose for trouble leads to the corpse of a beloved, pet-clothing business tycoon. It's up to Holly and her dedicated detectives—Trixie the Jack Russell and Twinkletoes the cat—to snoop for the killer.
Holiday [Berkley, On Sale: November 7, 2017, Mass Market Paperback / e-Book, ISBN: 9781101988589 / eISBN: 9781101988596]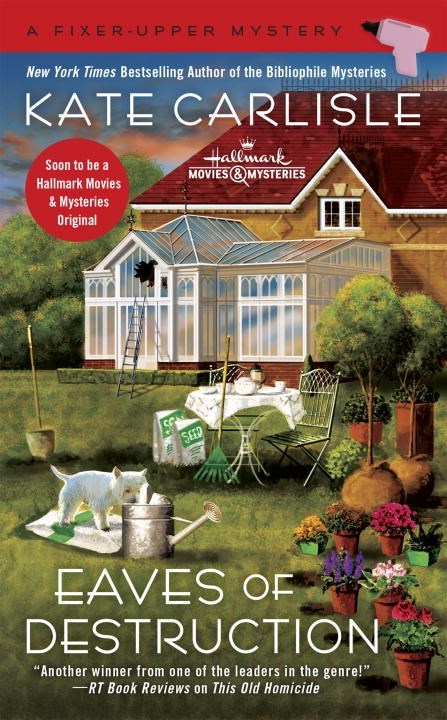 Murder is on the to-do list when construction contractor Shannon Hammer looks for a killer in the fifth Fixer-Upper Mystery….
At the annual Victorian Home and Garden Tour, Lighthouse Cove, California's premier contractor, Shannon Hammer, realizes that the competition is about to turn deadly….
Shannon is in high demand among rival homeowners, who will do anything to win Best in Show. One-upmanship and even espionage break out among neighbors, construction crews, decorators, and landscapers. Thanks to several new hires, Shannon is sure she can handle the extra load—until murder throws a wrench in the works.
The small town's corrupt building inspector is found dead on one of Shannon's jobsites, and soon plenty of suspects are coming out of the woodwork. When another body is discovered, Shannon calls on her team of close friends and devilishly astute thriller writer Mac to help her nail down the details and build a case against the killer before the door shuts on someone else—for good.
Mystery Cozy [Berkley, On Sale: November 7, 2017, Mass Market Paperback / e-Book, ISBN: 9780399586460 / eISBN: 9780399586477]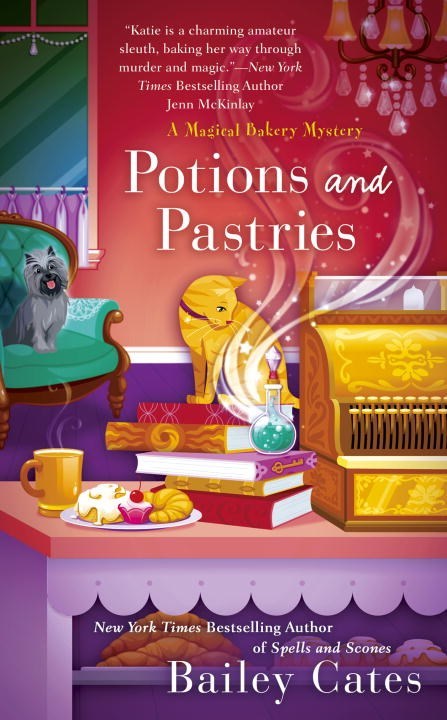 In this New York Times bestselling mystery series, witch Katie Lightfoot bakes enchanted treats—and faces more than her fair share of toil and trouble….
It's been exactly two years since Katie and her aunt and uncle opened the Honeybee Bakery, where they serve delicious—and bespelled—treats to the good people of Savannah. After a dinner celebrating the bakery's anniversary, they all take a stroll along the waterfront and meet Aunt Lucy's friend Orla, a colorful character who has been telling the fortunes of locals and tourists alike for years.
The next day, Orla meets with what seems like a terrible accident, but Katie's witchy intuition tells her it was something more sinister. Together with her trustworthy coven and her firefighter boyfriend, she'll race to find out what happened to the unfortunate fortune-teller before the piping hot trail goes cold….
Mystery Cozy | Mystery Paranormal [Berkley Prime Crime, On Sale: November 7, 2017, Mass Market Paperback / e-Book, ISBN: 9780399586996 / eISBN: 9780399587009]

More Magical Murder in Savannah
Hope to see you at Readers & ritas November 11th for the public signing with some great authors! Until next time, get cozy and read on!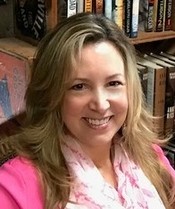 Kym Roberts is a retired detective sergeant who looks for passion, mystery and suspense in every book she reads and writes. She can be found on the web at
kymroberts.com
, on Facebook at
@KymRoberts911author
and on Twitter
@kymroberts911
. Her third Book Barn Mysteries
Perilous Poetry
, is available now.