Welcome to the Fall Slow Cooker Recipe Potluck! All week we'll be joined by awesome authors, talking about their new books, sharing delicious Fall recipes, and book giveaways on each post. Check back tomorrow and every day this week for more fun! And now, Elizabeth Goddard will kick things off. . . 
In ALWAYS LOOK TWICE, rancher/deputy Heath McKade grew up in Jackson Hole, Wyoming. He now runs the Emerald M Guest Ranch and offers cabins, fishing, hiking tours, and horseback riding, and a guided wilderness camp tour. He has worked hard to renovate his life after his difficult childhood and now his ranch's reputation is growing, but Heath still struggles to overcome the past. He's more than surprised to save a woman from a bear attack, or rather, she saves him–and discovers that woman is none other than his close childhood friend who moved away–Harper Reynolds. But Harper is in trouble, and Heath isn't sure he's the best man to protect her. On the other hand, can he truly trust anyone else to protect Harper?
Harper has taken a year off from photographing crime scenes–too much blood and death–especially considering what she witnessed as a child. She's finally on the last stop of her yearlong national parks photographing tour when she witnesses a murder and catches the victim and the killer on her camera. But he spots her through the sites of his rifle scope and Harper has now become the target. She wouldn't want anyone else by her side than rancher-deputy Heath McKade. She knew him before as a child and knows she can trust him now like she can trust no one else.
Heath knows how to hunt and gather, and I'm sure he has eaten his share of elk stew. In fact, his housekeeper Evelyn Miller makes a mean slower cooker elk stew as well as lasagna! Harper has experience in making late-night nachos in the microwave while she stays up into the wee hours working on crime scenes and logging photographs. (Yes, you can make microwave nachos. That's a staple at our house!)
Since Harper and Heath were childhood friends, I'm sure they shared many meals together as kids, and I can't think of anything more comforting and heart-warming than a bowl of macaroni and cheese. Can you? I recently discovered how easy and yummy it is to make mac-n-cheese in a slow cooker instead of from the blue box!
Some fun trivia for you–I actually got this recipe from Evelyn Miller's namesake–a dear elderly woman from our church who often brings this to a potluck.
I call it "Evelyn's Mac and Cheese Recipe"
I love slow cooker "dump-and-go" recipes because there's nothing easier and, in this case, nothing more comforting than mac and cheese. But I need to warn you, don't eat this every week–your waistline will pay for it!
Pour into the slow cooker:
-One pound of uncooked macaroni
-3 cans cream of chicken soup
-3 cans of milk (use the empty cream of chicken soup can to measure out the milk)
-One pound extra sharp cheese (or your preference)
Then cook on low for four hours, stirring occasionally.
If you're in a hurry, even two hours on high will work, but be careful or the dish will burn at the edges.
You will need to adjust this with your slow cooker. I often have two going at the same time, and I've found that even between the same brand of cookers they can cook at different temps and one will burn the food before the other is even done.
Now dump and go and ENJOY!
***
What a delicious recipe! Be sure to comment below for a chance to win a print copy of ALWAYS LOOK TWICE by Elizabeth Goddard. Tell us what you love most about Fall!
And come back tomorrow for another fabulous author, another slow cooker recipe, and another chance to win a new book! 
***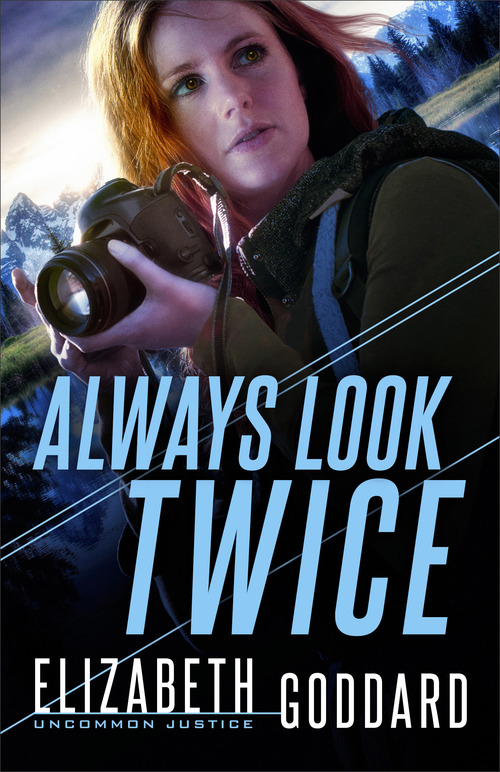 At the advice of her therapist, homicide survivor Harper Reynolds has traded her job as a crime scene photographer for a more peaceful life taking photographs of the natural world. But her hopes for a life surrounded by the serenity of the outdoors are dashed when she inadvertently captures a murder being committed in Jackson Hole, Wyoming. She flees the scene in fear–and loses the camera.
Former Green Beret Heath McKade is a reserve deputy in an understaffed county who has been called in to protect Harper, a childhood friend he is surprised to see back in the area. When Harper learns that the sheriff's department can't find any evidence of the murder she witnessed, she is determined to do what she can to see that justice is done. What neither Harper nor Heath could know is how many explosive secrets from the past will be exposed–or how deeply they will fall for each other.
In this suspenseful page-turner, bestselling author Elizabeth Goddard keeps you on the edge of your seat as you discover that uncommon justice lies just on the other side of fear.
Romance Suspense | Inspirational Mystery [Revell, On Sale: October 1, 2019, Paperback / e-Book, ISBN: 9780800729851 / eISBN: 9780800729851]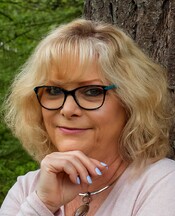 Elizabeth Goddard is the bestselling author of more than 30 books, including the Carol Award-winning The Camera Never Lies. Her Mountain Cove series books have been finalists in the Daphne Du Maurier Awards and the Carol Awards. Goddard is a seventh-generation Texan.