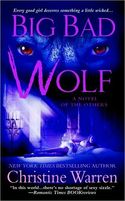 The Others #8
October 2009
On Sale: September 29, 2009
Featuring: Missy Roper; Graham Winters
320 pages
ISBN: 031294795X
EAN: 9780312947958
Mass Market Paperback
$7.99
Romance Paranormal
Buy at Amazon.com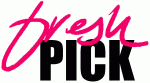 Big Bad Wolf by Christine Warren
Every good girl deserves something a little wicked…
Graham Winters is a werewolf with a problem. His idiot cousin Curtis wants to take over as Alpha of the Silverback Clan because of an archaic Lupine tradition that says an unmated Lupine can't lead a pack. So what is Graham supposed to do? Pull a mate out of his hat? Where else will he find the perfect woman for him in time to thwart Curtis's plans?
As it turns out, the answer is right under his nose.
Six months of unrequited lust for a playboy werewolf have gotten Missy no closer to fulfilling her fantasy of becoming the love of Graham Winters's life. But when her four best friends decide to dress her up for a blind date the night of Reggie and Misha's engagement party, everything changes. Suddenly Graham is declaring his undying lust, the members of his pack are calling her Luna, and his cousin and rival are trying to kill her. Clearly, a little adventure can go a long way.
Now the question is whether Missy is willing to risk her heart and her life for a chance at finding out whether werewolves really do mate for life…