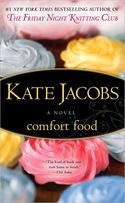 April 2009
On Sale: April 7, 2009
Featuring: Augusta Simpson
384 pages
ISBN: 0425226204
EAN: 9780425226209
Trade Size
$15.00
Women's Fiction Buy at Amazon.com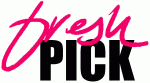 Now in paperback from the #1 New York Times bestselling author of The Friday Night Knitting Club
Shortly before turning 50, TV cooking show personality Augusta "Gus" Simpson discovers that the network wants to boost her ratings by teaming her with a beautiful, young new co-host. But Gus isn't going without a fight—whether it's off-set with her two demanding daughters, on-camera with the ambitious new diva herself, or after-hours with Oliver, the new culinary producer who's raising Gus's temperature beyond the comfort zone. Now, in pursuit of higher ratings and culinary delights, Gus might be able to rejuvenate more than just her career.
Excerpt
Chapter 1
February, 2006
Gus Simpson adored birthday cake.
Chocolate, coconut, lemon, strawberry, vanilla– she had a particular fondness for the classics. Even though she experimented with new flavors and frostings, drizzling with syrups and artfully arranging hibiscus petals, Gus more often took the retro route with piped-on flowers or a flash of candy sprinkles across the iced top. Because birthday cake was really about nostalgia, she knew, about reaching in and using the senses to remember one perfect childhood moment.
After twelve years as a host on the Cooking Channel– and with three successful shows to her credit–Gus had made many desserts in her kitchen studios, from her creamy white chocolate mousse to her luscious peach torte, her gooey caramel apple cobbler and her decadent bourbon pecan pie. A "home cook Read More…