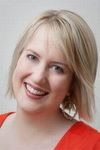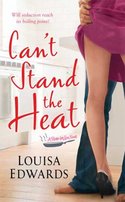 A question I hear a lot is: "Where do you get your inspiration for your characters?" Adam Temple, the hero of Can't Stand the Heat, is a chef-imagine Anthony Bourdain (for the hotness) crossed with Jamie Oliver (for the sweetness), and a pinch of Gordon Ramsay (for the perfectionism).
When Adam is in the kitchen, he's in charge. And he loves every second of it. In fact, that's the key to Adam's personality-he loves a lot of things. He loves his life, his job, his friends…it's not hard or frightening for him to fall in love with the heroine, Miranda. He brings passion and enthusiasm to everything he does.
To read more of Louisa's blog please click here.