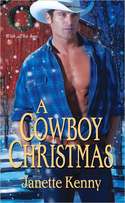 October 2009
On Sale: October 1, 2009
Featuring: Ellie Cade; Reid Barclay
352 pages
ISBN: 1420106589
EAN: 9781420106589
Paperback
$5.99
Romance Historical
Buy at Amazon.com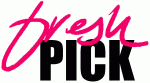 A Cowboy Christmas by Janette Kenny
With all his love…
One Starry Night
Reid Barclay doesn't have time for Christmas, not with trouble brewing at the Crown Seven Ranch. He's got prize thoroughbreds to protect and a long- ago wrong that he wants to make right. But the beautiful cook who's taken over the ranch kitchen is a welcome distraction, even if Ellie Jo Cade burns everything from gingerbread to roast beef. Her sweet face and womanly figure are pure temptation…
Cornhusk angels…bright berry garlands…spun-sugar snow–everything about Christmas holds fond memories for Ellie Jo. She's doing her best to make peace with an ornery wood-burning stove and make the old ranch house truly festive. All she wants is to believe in Reid…and the only-at-Christmas magic that makes hearts glow…

Lots of mystery in this exciting romance centered on the holiday season.
Excerpt
Chapter One
Maverick, Wyoming 1894
Blinding light rode into the room on an icy gust of wind and rudely reminded Reid Barclay that he couldn't get rip-roaring drunk today. He shot a scowl at the newcomer who didn't seem to have the sense to know they were letting out what little heat the potbelly stove could belch out.
Damn, was he going snow blind? He blinked a couple of times just to make sure she wasn't a mirage. Nope, nothing wrong with his eyesight.
A lady stood silhouetted in the doorway, as if debating whether to come in or skedaddle. The answer was as clear as the big blue sky that stretched to the horizon.
A lady had no business stepping foot in this hole.
He ignored the inclination to …Read More…