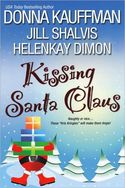 October 2009
On Sale: October 1, 2009
352 pages
ISBN: 0758238843
EAN: 9780758238849
Trade Size
$14.00
Romance Anthology, Romance Contemporary
Buy at Amazon.com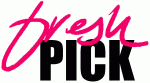 Kissing Santa Claus by Donna Kauffman, Jill Shalvis, HelenKay Dimon
Naughty or nice… These "Kris Kringles" will make them tingle!
Three hottie humbugs find holiday magic where they least expect it…
Donna Kauffman Lock, Stock and Jingle Bells
Holly hates the yuletide season more than ever since she inherited her mother's Christmas novelty store, but her childhood pal Sean's determined to warm her up—to Christmas and to him. When they uncover a diary concealing secrets involving both their families, this could be the Christmas that changes their lives forever…
Jill Shalvis Bah Handsome!
Behind on her bills, B&B owner Hope receives an unlikely guest—stranded solicitor Danny, who's been threatening to put her out of business. Hope's staff sees more fire than fight in the sparks that fly as they try and bring Hope and Danny together, but only a Christmas miracle can help these unlikely lovers see the light…
Helenkay Dimon It's Hotter at Christmas
Hawaii's no paradise for Marissa, who, thanks to a series of unfortunate events, can't seem to get away from the sand to enjoy her Christmas East Coast style—with plenty of snow and slush. But tall, dark, and serious police officer Ted's about to give this bad Santa in heels a Mele Kalikimaka she'll never forget…