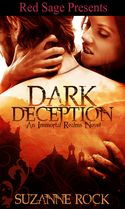 An Immortal Realms Novel
September 2010
On Sale: September 1, 2010
Featuring:
Enrique Torres; Maria Guerrero
ISBN: 1603105239
EAN: 9781603105231
e-Book
$6.00
Romance Paranormal
Buy at Amazon.com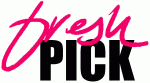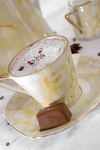 Dark Deception
by Suzanne Rock
After being plunged into a chaotic and deceitful society, Maria Guerrero finds comfort in the arms Enrique Torres, a man she believes is innocent of her world. She keeps him ignorant about her inner monster, and the blood oath she took to save her brother's life. Instead she prefers to use their sexual play as an escape from her supernatural world. When her secrets catch up with her however, Maria is forced to confess her sins. Will Enrique find it in his heart to forgive her deception? He must, before her vampire master demands her to pay him his due. With the help of a disillusioned fey warrior, she convinces Enrique that vampires are real, and danger lurks around every corner.
Enrique can't allow himself to fall for Maria charms, or he'll risk revealing secrets of his own — secrets which would not only scare her, but put his mission in jeopardy. He hopes that by forming a physical connection with the young vampire, he'll lower her defenses and earn her trust, for she's the only one who could help him bring peace to the Immortal Realm. As they play out their sexual fantasies, her true identity is uncovered. On impulse gives her his trust, only to be repaid with her betrayal. Now he wants revenge… but what will be the cost? As the Immortal Realm descends into chaos, Enrique and Maria must choose whether to trust each other again, or fall victims to the dark deceptions that rule their world.

A captivating vampire tale with powerful characters and a fascinating plotline.
Excerpt
"Got ourselves in trouble again, I see." Maria froze. "Carlos." How did he get here? She was alone in the room and the door was locked. Her gaze tore away from the tall, lean vampire and settled on the open window. Damn, she knew not to be so careless. Knowing Carlos, he probably watched her whole exchange with Enrique. He would want a full report, but Maria was in no mood to give one.
The vampire crossed his arms in front of his chest. "So, you remember me. After not seeing you for two nights, I was beginning to wonder…"
She turned on her heel to face him. "I would never forget you — or the kindness you've shown Frederick and me."
He frowned, his perfect dark brow arching over his amber eyes. "You need Read More…