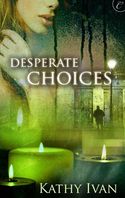 October 2010
On Sale: September 27, 2010
Featuring:
Theresa Crawford; Max Lamoreaux; Tommy Saunders
230 pages
ISBN: 1426890613
EAN: 9781426890611
e-Book
$4.99
Romance Suspense
Buy at Amazon.com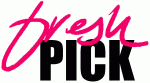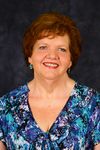 Desperate Choices
by Kathy Ivan
When psychic Theresa Crawford's former beau walks into her New Orleans New Age shop, she senses trouble. Big trouble. Max Lamoreaux hasn't come to discuss their relationship—the private investigator is on a case, and he needs Theresa's help.
Max's godson is missing. The police have declared Tommy a runaway, but Max's gut tells him otherwise. While he's highly skeptical of Theresa's abilities, her visions provide the only clue as to who's taken Tommy. The longer Max works with Theresa, the harder it is to resist his desire for the sexy woman.
As they inch closer to finding Tommy, Max and Theresa also discover that time hasn't diminished their powerful attraction. But Theresa harbors her own dark secrets from her past. Secrets that broke them up before–and could drive them apart again, unless Theresa can learn to trust Max with everything . . .
Excerpt
Behind the wheel of the car, Max angled his head and watched Theresa. She sat silent and unmoving, just as she had since they'd left her shop. His gaze slid slowly along the length of her, and he definitely liked what he saw. He never paid much attention to her when she and Remy first began hanging out together. She'd been way too young. He'd rarely been home then, staying in Shreveport while attending LSU.
Max didn't really understand Theresa and Remy's friendship. They were so diametrically different, yet their friendship endured all these years. Theresa had spent a lot of time at their house, all the holidays, birthdays, even family reunions. She was practically a member of the family, at least to everybody but him. He'd never had the remotest familial thought about her. When he looked at her, she set Read More…