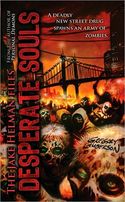 Jake Helman Files #2
October 2010
On Sale: October 1, 2010
Featuring: Jake Helman
ISBN: 1605421707
EAN: 9781605421704
Trade Size
Horror
Buy at Amazon.com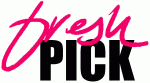 They're not breathing. That's why they're so still. But that's not possible . . .
Eleven months after battling Nicholas Tower and the demon Cain, Jake Helman has set up shop as a private investigator in Lower Manhattan. When a woman hires Jake to prove that her dead grandson is dealing a deadly new drug called "Black Magic" on a Brooklyn street corner, Jake uncovers a vicious drug lord's plot to use voodoo to seize control of the city.
While panic grips New York City, Jake Helman battles gun- wielding zombie assassins, hallucinations, and betrayal at every corner. But voodoo creates more terrors than zombies, and Jake finds himself poised on the edge of insanity as he fights to restore the soul of the one person he trusts.