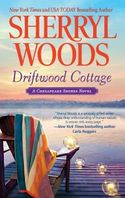 Chesapeake Shores #5
April 2011
On Sale: April 1, 2011
Featuring:
Heather Donovan; Connor O'Brien
384 pages
ISBN: 077832947X
EAN: 9780778329473
Mass Market Paperback
$7.99
Women's Fiction Contemporary
Buy at Amazon.com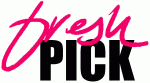 Packed for Vacation Reads: emotionally satisfying
Driftwood Cottage
by Sherryl Woods
Single mom Heather Donovan's dreams of home and family are tantalizingly within reach when she settles in Chesapeake Shores. The welcoming arms of the boisterous, loving O'Brien clan embrace her and her son. But accepting their support seems to further alienate her son's father, Connor O'Brien. His parents' divorce and his career as a high- powered divorce attorney have left him jaded about marriage.
Then everything changes. Will the possibility of a future without Heather make Connor look at love and his career differently? Heather's just about given up on her old dreams — of love, of family and especially of Driftwood Cottage, the home she secretly wishes were hers. It's going to take a lot of persuasion — and some help from the O'Brien family — to make Heather believe that some dreams are worth fighting for.

Two people realizing what true love means.
Excerpt
Heather Donovan propped open the front door and stood just inside the brightly lit storefront in Chesapeake Shores so she could inhale the scent of sea air from the bay across Shore Road. Turning slowly, she studied the stacks of colorful fabric bolts that had to be sorted and displayed, the unopened boxes of quilting supplies and the quilt racks that still required assembly. Her pride and joy, the carefully crafted shelving units, had been built to her specifications by her son's grandfather, famed architect Mick O'Brien, for whom her son, little Mick, was named.
Seeing it all coming together was a little overwhelming. Not just opening a business, but all of it—moving to this quaint town, deciding to raise her son on her own, giving up on a future with Connor O'Brien—these were all huge steps. Her mind still reeled when she Read More… Previous Picks