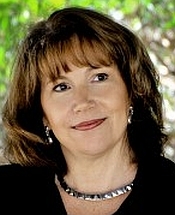 Thanks so much for having me today! I love writing about witches and the heroes that love them. There is something very sexy and compelling about a man who falls in love, supports and protects a woman of power—power that he will never have on his own. That is a strong man! A true hero. A man that can bring any woman to her knees.
After I finished writing NIGHT MAGIC, a story of a true hero rising, I started to worry. In that book Phoenix Torq loves his witch, the blind, yet powerful Ailish Donovan, so much that he is willing to do anything for her. Anything. And he proves it in a fiery way. When I was done with their story, I wasn't sure another hero could interest me that much again.
And then I met Dyfyr, the dragon that lives in the hero of SINFUL MAGIC, Kieran "Key" DeMicca. In all my years of writing, I've never experienced anything like this. When I wrote Dyfyr's scenes—this huge, ancient, and indescribably powerful dragon's scenes—they were effortless. As if he stood by me, telling me what to type. I have had occasional writing spurts like that, but with this dragon—every single scene was as if I were writing from memory. His memory.
Here's the thing, while I write and love paranormal, I'm not a big believer in real life. I'm not a disbeliever, but I don't consult psychics or follow astrology, I walk under ladders and encourage black cats to cross in front of me. Under normal circumstances, when something strange happens to me, I look for logical explanations. But it was different with Dyfyr, that dragon appeared and took hold of me until I became obsessed with telling his story.
Actually it is their story—Roxy, a very special witch; Key a sexy and lethal hunter; and Dyfyr, a dragon so incredible, mortals cannot see him. Separately, they are interesting, amazing really. But together—they become a passionate and timeless love story that I was compelled to tell, and nothing could stop me until I finished.
So I have to wonder, was all this just my imagination? Or did an ancient dragon really find a way to connect with me and compel me to tell this story? Logically, I don't believe it, but deep in my soul…I'm not so sure. Tell me if you think it's possible that I was possessed by a dragon while writing this story, and you'll be entered into a contest. One lucky commenter will win a signed copy of each book: NIGHT MAGIC and SINFUL MAGIC.
Bio
Jennifer Lyon always wanted to be a witch. When her witch-powers didn't materialize, she turned to creating magic in her books. NIGHT MAGIC and SINFUL MAGIC are the third and fourth books in an enchanting, passionate and supernatural series. Visit Jen at www.jenniferlyonbooks.com or visit the Wing Slayer Hunter Lair on Facebook
To comment on Jennifer Lyon's blog please click here.
===================================================================