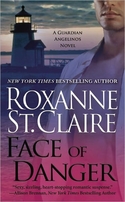 Guardian Angelinos #3
May 2011
On Sale: April 26, 2011
Featuring:
Colton Lang; Vivi Angelino
400 pages
ISBN: 0446566578
EAN: 9780446566575
Paperback
$7.99
Romance Suspense
Buy at Amazon.com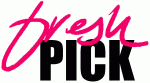 Best reads from our 2011 Readers & 'ritas authors
Face Of Danger
by Roxanne St. Claire
She's a risk-taker playing a deadly role…He's a rule-follower fighting to keep her safe…Together they're facing a killer who could be anyone, anywhere, anytime…
Private investigator Vivi Angelino loves living life on the edge, but stepping into the shoes of a movie starlet to bait a serial killer isn't just a thrill . . . it's a ticket to the big time for her fledgling security firm. That is, as long as a certain risk-averse FBI agent stays out of her way-and out of her fantasies.
Assistant Special Agent in Charge Colton Lang isn't above using his well-worn rulebook to stop Vivi's latest walk on the wild side. But when they learn her client is involved in something far more insidious than bad acting, Vivi and Colt must work together despite the electrifying attraction arcing between them. For each new clue is bringing them closer to a high-profile crime with a dark and deadly truth at its core . . . and a cold, calculating murderer with nothing left to lose.

Double, double hot sizzling sexy action with topnotch thrilling intrigue!