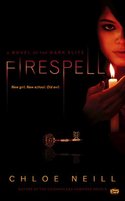 Dark Elite #1
January 2010
On Sale: January 5, 2010
Featuring: Scott; Lily Parker
256 pages
ISBN: 0451228863
EAN: 9780451228864
Paperback
$6.99
Young Adult Paranormal
Buy at Amazon.com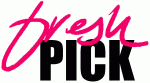 New girl. New school. Old evil.
From the author of the Chicagoland Vampires novels. A new series about a boarding school filled with something worse than homework.
Lily's parents have sent her to a fancy boarding school in Chicago filled with the ultra-rich. If that wasn't bad enough, she's hearing and seeing bizarre things on St. Sophie's creepy campus. Her roommate, Scout, keeps her sane, but keeps disappearing at night.
When one day Lily finds Scout running from real-life monsters, she learns the hard way that Scout is involved in a splinter group of rebel teens. They protect Chicago from demons, vamps, and dark magic users. It's too bad Lily doesn't have powers of her own to help. At least, none that she's discovered yet…

Start of a new and exciting magical young adult series.
Excerpt
CHAPTER ONE
They were gathered around a conference table in a high-rise, eight men and women, no one under the age of sixty-five, all of them wealthy beyond measure. And they were here, in the middle of Manhattan, to decide my fate.
I was not quite sixteen and only one month out of my sophomore year of high school. My parents, philosophy professors, had been offered a two-year-long academic sabbatical at a university in Munich, Germany. That's right—two years out of the country, which only really mattered because they decided I'd be better off staying in the United States.
They'd passed along that little nugget one Saturday in June. I'd been preparing to head to my best friend Ashley's house, when my parents came into my room and sat down on my Read More…