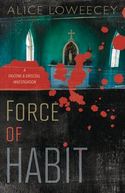 Falcone & Driscoll #1
February 2011
On Sale: February 1, 2011
Featuring:
Giulia Falcone; Frank Driscoll
312 pages
ISBN: 0738723223
EAN: 9780738723228
Trade Size
$14.95
Mystery Woman Sleuth, Mystery Private Eye
Buy at Amazon.com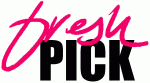 Not a fool's joke, a new series about an ex-nun as a PI
Force of Habit
by Alice Loweecey
An ex-nun takes a wobbly leap into private investigation
Giulia Falcone is going straight to hell. First, because she left the convent.
Second, her new job with a private investigator has her sneaking around and lying. Adjusting to life outside the habit isn't easy. Make-up, dating, and sex are all new to her. And despite a crush on her boss Frank Driscoll—a foul-mouthed, soft-hearted ex-cop—Giulia is sure he'd never fall for an ex-nun. Her first case involves drop-dead handsome Blake Parker, a man with immense wealth and an ego to match. He and his fiancée are getting disturbing "gifts" with messages based on Bible verses. When Guilia is drawn into the stalker's sights, salacious photos appear, threatening her job and her friendship with Frank. No one imagines—least of all naïve Guilia—the danger ahead, when a date with an online gamer turns into a fight for her life.