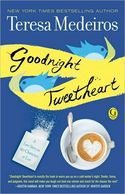 December 2010
On Sale: December 1, 2010
Featuring:
Abby Donovan; Mark Baynard
224 pages
ISBN: 1439188157
EAN: 9781439188156
Trade Size
$15.00
Women's Fiction Contemporary, Romance Contemporary
Buy at Amazon.com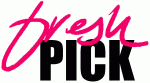 Goodnight Tweetheart
by Teresa Medeiros
New York Times bestselling author Teresa Medeiros absolutely dazzles in this quick-witted, laugh-out-loud funny, and highly moving love story that will set readers' hearts atwitter.
Abigail Donovan has a lot of stuff she should be doing. Namely writing her next novel. A bestselling author who is still recovering from a near Pulitzer Prize win and the heady success that follows Oprah's stamp of approval, she is stuck at Chapter Five and losing confidence daily. But when her publicist signs her up for a Twitter account, she's intrigued. What's all the fuss?
Taken under the wing of one of her Twitter followers, "MarkBaynard"—a quick witted, quick-typing professor on sabbatical—Abby finds it easy to put words out into the world 140 characters at a time. And once she gets a handle on tweets, retweets, direct messages, hashtags, and trends, she starts to feel unblocked in writing and in life. After all, why should she be spending hours in her apartment staring at her TweetDeck and fretting about her stalled career when Mark is out there traveling the world and living?
Or is he?
Told almost entirely in tweets and DMs, Goodnight Tweetheart is a truly modern take on a classic tale of love and loss—a Griffin and Sabine for the Twitter generation.
Excerpt
In this scene from Goodnight Tweetheart, former literary sensation Abby Donovan is reluctantly trying Twitter for the very first time after an extremely bad day spent reading to toddlers at a local bookstore. She's about to meet Mark Baynard, a man who uses both humor and imagination to hide a secret that could change both of their lives forever.
According to the page that popped up, Abby was now Abby_Donovan and she already had seventeen Followers. Having "Followers" made her feel like some sort of kooky religious cult leader. An empty box invited her to answer one simple question—"What's happening?"
Her fingers hovered over the keys, torn between typing, "None of your business" and "I'm sipping Cristal on the beach at St. Tropez with Brad Pitt."
Sighing, she finally settled on the truth: "I'm feeling sorry for myself." She Read More…