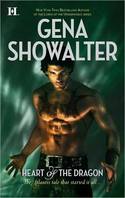 Atlantis #1
January 2009
On Sale: January 1, 2009
Featuring:
Darius en Kragin; Grace Carlyle
384 pages
ISBN: 0373773501
EAN: 9780373773503
Mass Market Paperback
$6.99
Romance Paranormal
Buy at Amazon.com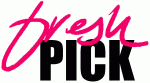 Heart Of The Dragon by Gena Showalter
The Atlantis tale that started it all…
Searching for her missing brother, Grace Carlyle never
dreamed she would discover a secret world populated by
mythological monsters—or find herself facing a
sword-wielding being whose looks put mortal men to
shame.
But there he was, Darius en Kragin, one of a race
of shape-shifting warriors bound to guard the gates of
Atlantis, and kill all travelers who strayed within its
borders.
Now Grace's life was in his hands, and Darius had
to choose between his centuries-old vow and the woman who
had slipped beneath his defenses and stolen the heart of
Atlantis's fiercest dragon.
Other books in Atlantis Series
Jewel Of Atlantis, February 2009
Atlantis #2
The Vampire's Bride, March 2009
Atlantis #3
Excerpt
"He doesn't laugh."
"He never yells."
"When Grayley accidentally stabbed Darius's thigh with a
six-pronged razor, our leader didn't even blink."
"I'd say all he needs is a few good hours of bed sport, but
I'm not even sure he knows what his cock is for."
The latter was met with a round of rumbling male chuckles.
Darius en Kragin stepped inside the spacious dining hall,
his gaze methodically cataloging his surroundings. The ebony
floors gleamed clean and black, the perfect contrast for the
dragon-carved ivory walls. Along the windows, gauzy drapes
whisped delicately. Crystal ceilings towered above,
reflecting the tranquillity of seawater that enclosed their
great city.
He moved toward the long, rectangular dining table. The
tantalizing aroma of sweetmeats and fruit should have wafted
to his nostrils, but over Read More…