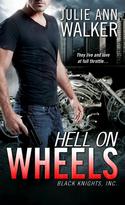 Black Knights Inc. #1
August 2012
On Sale: August 1, 2012
Featuring:
Nate Weller; Ali Morgan
384 pages
ISBN: 1402267134
EAN: 9781402267130
Kindle:
B008B8A8JQ
Paperback
$6.99
Romance Suspense
Buy at Amazon.com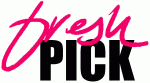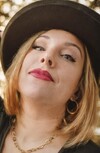 Start of great new series
Hell On Wheels
by Julie Ann Walker
Trouble never looked so good…
Black Knights Inc.—Behind the facade of their tricked–out motorcycle shop is an elite special ops team assigned the jobs too hot for anyone else to handle.
Hold On Tight…
Ex-Marine Nate "Ghost" Weller is an expert at keeping his cool—and his distance—which makes him one hell of a sniper. It's also how he keeps his feelings for Ali Morgan in check. Sweet, sexy Ali has always revved his engine, but she's his best friend's baby sister…and totally off limits.
Rough Road Ahead
Ali's never seen anything sexier than Nate Weller straddling his custom Harley—or the flash of danger in his eyes when she tells him she's in trouble. First something happened to her brother, and now she's become the target of a nasty international organization. With Nate, her life is in the most capable hands possible—but her heart is another story altogether.