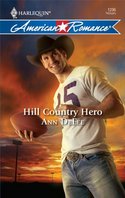 February 2010
On Sale: February 1, 2010
Featuring: Jake Culpepper; CiCi Hurst
224 pages
ISBN: 0373753004
EAN: 9780373753000
Mass Market Paperback
$4.99
Romance Contemporary
Buy at Amazon.com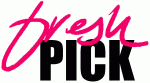 Hill Country Hero by Ann DeFee
Only desperate, try-anything-once CiCi Hurst would agree to take the job of mascot for her daddy's football team. But the recently dumped Hill Country heiress doesn't expect to be tackled to the ground by six feet five inches of flat-out gorgeous male….
Jake Culpepper is every woman's dream. Too bad the pro-football star is exactly the type CiCi's vowed to avoid. It's a no-brainer: no more low-down, cheating athletes! So why is she getting the feeling Jake's different?
Jake can't believe he just decked the boss's daughter! Now he's paying the price by working for CiCi at her family's camp for underprivileged kids. He didn't plan on playing the hero. Or falling so hard for her.
He just hopes CiCi feels the same way. Or he'll be the loneliest hero in the Lone Star State!
Excerpt
It was official. Collier Channing "CiCi" Hurst (formerly Tank-ersley) was slowly but surely losing her mind. And what was her first clue? Could it be that she was seriously thinking about asking Daddy for a job?
CiCi had had a bad year and a half starting with finding her scum-sucking, low-life ex-husband studying the Kama Sutra with Marian the Librarian. Did William "Tank" Tankersley even know how to read?
CiCi gazed at the frilly pink canopy above her head. She was thirty-two years old and sleeping in her teenage bedroom under a faded Pearl Jam poster. It had been almost a year since she'd signed the final divorce decree and she was still rudderless.
Talk about pitiful!
There were so many things she could blame Tank for. He didn't Read More…