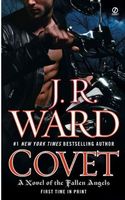 Fallen Angels #1
October 2009
On Sale: September 29, 2009
Featuring: Jim Heron; Vincent Di Pietro
496 pages
ISBN: 0451228219
EAN: 9780451228215
Paperback
$7.99
Romance Paranormal
Buy at Amazon.com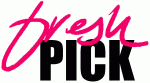 Redemption isn't a word Jim Heron knows much about—his specialty, both personally and professionally, is revenge, and to him, sin is all relative. But everything changes when he becomes a fallen angel and is charged with saving the souls of seven people from the seven deadly sins. His weapon: the power of love. His enemy: the darkest of evil. And failure is not an option.
Vincent Di Pietro has surrendered himself to his business—until fate intervenes in the form of a tough-talking, Harley-riding, self-professed savior, and a woman who will make him question his destiny. With an ancient evil ready to claim him, Vin has to work with a fallen angel not only to win his beloved over…but to redeem his very soul.
Excerpt
"She wants you."
Jim Heron lifted his eyes from his Budweiser. Across the crowded, dim club, past bodies that were clad in black and hung with chains, through the thick air of sex and desperation, he saw the she in question.
A woman in a blue dress stood beneath one of the few ceiling lights in the Iron Mask, the golden glow floating down over her Brooke Shields brown hair and her ivory skin and her banging body. She was a revelation, a standout slice of color among all the gloomy, neo-Victorian Prozac candidates, as beautiful as a model, as resplendent as a saint.
And she was staring at him, though he questioned the wanting part: Her eyes were set deep, which meant as she looked over, the yearning that stalled out his lungs could just be a product of the way her Read More…