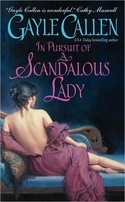 Scandalous #1
May 2010
On Sale: August 27, 2010
Featuring:
Julian Delane; Rebecca Leland
384 pages
ISBN: 0061783412
EAN: 9780061783418
Mass Market Paperback
$7.99
Add to Wish List
Romance Historical
Buy at Amazon.com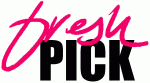 In Pursuit Of A Scandalous Lady
by Gayle Callen
Three men are intrigued by a seductive painting hanging in their club…so much so that they make a scandalous wager to find and seduce the lovely model.
The biggest secret in London is about to be . . . revealed.
Every gentleman is wondering: Who is the beauty in the scandalous nude portrait hanging in one of London's most fashionable clubs? Is it true that she's a member of the ton? Who would be so daring. so reckless?
Julian Delane, Earl of Parkhurst, has a good idea. So good, in fact, that he's willing to make a wager on it. If only the bet were all that's at stake…
Determined to clear the family name from a scandal that claimed his father's life, Julian believes the ravishing model will lead him to answers. Rebecca Leland—spirited, adventurous, with a bit of a wild streak—is just as determined to evade his questions. But when Julian finally corners his quarry, he may find Rebecca well worth the pursuit.

Beginning of a New Wonderful Series by Gayle Callen