August 2010
On Sale: July 27, 2010
Featuring:
A.J. Gallagher; Alison Carter
448 pages
ISBN: 034552120X
EAN: 9780345521200
Mass Market Paperback
$7.99
Romance Contemporary, Romance Suspense
Buy at Amazon.com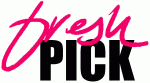 Back in the days of cowboys and outlaws, a now-infamous shootout went down in the tiny mining town of Jubilation, Arizona. National hero U.S. Marshall Silas Quinn saved the city from the notorious Kelly gang, only to have his wife kidnapped and murdered by the ultimate lowlife, Jamie "the Kid" Gallagher. Or so the story goes…
One-hundred years later, historian Alison Carter has made her way to the scene of the crime to assist in a movie production of the upcoming film Quinn. Little does she know that waiting there for her is "the Kid's" supposed great-grandson, A.J. Gallagher, looking to put a stop to production and the defaming of his relative.

A perfect combination of humor, mystery, danger, intrigue and romance.
Excerpt
The son of a bitch was going to make her lie.
Sons of bitches, Alison Carter corrected herself, because her adorable new friend Hugh was part of this hideous charade. In fact, it was rapidly becoming crystal clear that this – her impending lie-was the young production assistant's reason for bringing her here, to this undetermined level of hell. Oh, it looked like the dusty street outside of movie star Trace Marcus's huge trailer, but it was definitely hell.
The morning sky was clear and so blue it hurt Alison's eyes. It was barely 8:30, and the desert sun was already much too hot on the back of her neck.
"Who is she?" Trace's wife demanded through her tears, her mascara making black streaks down what had once been a ridiculously pretty face. Now she just looked Read More…