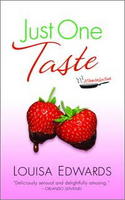 Recipe for Love #3
September 2010
On Sale: August 31, 2010
Featuring:
Rosemary Wilkins; Wes Murphy
352 pages
ISBN: 0312356471
EAN: 9780312356477
Paperback
$7.99
Romance Contemporary
Buy at Amazon.com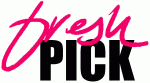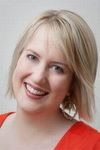 Head of the class…in love
Just One Taste
by Louisa Edwards
Bad-boy chef Wes Murphy dreads his final semester cooking class—Food Chemistry 101—until he meets the new substitute teacher. Dr. Rosemary Wilkins is a feast for the eyes, though her approach to food is strictly academic. Wes decides to rattle her Bunsen burner by asking her for hands- on advice on aphrodisiacs . . .
Wary about working with Wes (his casual flirtations make her a little too hot under the collar), Rosemary nonetheless agrees to team up . . . in the classroom. Soon the two are testing the love-enhancing power of chocolate and strawberries, and it becomes scientifically evident that the brainy science nerd and the boyish chef have concocted some delicious chemistry together.

Big Bang Theory meets Kitchen Confidential in this enjoyable addition to the Recipe for Love series
Excerpt
Prologue
Market Restaurant, Manhattan
Wes Murphy stared down into the huge stainless steel stockpot and watched a single golden bubble pop to the surface of the soup. Time to add the vegetables.
The chaos of preparations for the evening's dinner service whirled around him, chefs shouting to each other, cackling jokes about what they got up to at the bar after service last night, calling requests for help with one dish or another, but Wes's corner of the kitchen was quiet.
A little apart from the crowd, as always.
Wes didn't care. He was finding it hard to care about much, these days.
Thank God for Market, he mused, sweeping a wooden spoon through the simmering broth. Cooking might be all I've got left, but Read More…