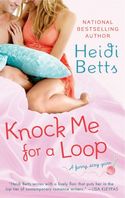 Chicks with Sticks #3
February 2010
On Sale: February 2, 2010
Featuring: Zack "Hot Legs" Hoolihan; Grace Fisher
ISBN: 0312946732
EAN: 9780312946739
Mass Market Paperback
$7.99
Romance Contemporary
Buy at Amazon.com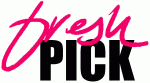 Knock Me for a Loop
by Heidi Betts
Who says yarn can't be sexy?
SHE'S CUTTING HIM LOOSE
When it comes to relationships, talk show host Grace Fisher won't stand for cheating—especially not from her fiancé, star hockey goalie Zack Hoolihan. Her weekly knitting group backs her up when she calls it off, but it doesn't entirely ease the sting of betrayal. She won't listen to Zack's indignant explanations of innocence—she just wants to tie up loose ends and move on. Until he winds up injured, that is, and she finds herself playing nursemaid…
NOW HE'S THROWN FOR A LOOP
Zack doesn't know how that woman got into his hotel room, but he does know losing Grace has put him so far off his game, he ended up with a busted knee and a broken heart. If things aren't mended fast, he'll miss the playoffs, miss his girl, and lose everything. But if Grace is willing to push him into physical therapy, maybe he can pull her back into his arms—before their truce unravels. This time, he'll do everything it takes to knit their relationship back together…

This latest "yarn" provides entertaining humor with just the right amount of romance.
Excerpt
Pushing away from the bathroom counter, Zack ran his fingers through his still-damp hair. He'd be back in Cleveland by the end of next week. He could survive that long moving from hotel to hotel, putting on the rough-and- tumble playboy act for fans, and playing his heart out on the ice.
But when he did get home, he was heading straight to Grace's apartment, and he didn't intend to let her out of bed for a week.
He was just reaching for the knob when a knock sounded on the outside door. Couldn't be room service, he thought, since he hadn't called in an order yet. Maybe it was someone from hotel maintenance to work on the faulty heating and air system he'd reported earlier. Or better yet, Dylan, which would save him having to call his Read More…