May 2009
On Sale: May 19, 2009
Featuring: Molly Marx
320 pages
ISBN: 0345506200
EAN: 9780345506207
Hardcover
$25.00
Paranormal, Women's Fiction
Buy at Amazon.com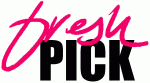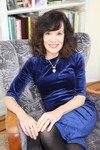 A Fresh Fiction read for 2009!
The Late, Lamented Molly Marx by Sally Koslow
The circumstances of Molly Marx's death may be suspicious, but she hasn't lost her joie de vivre. Newly arrived in the hereafter, aka the Duration, Molly, thirty-five years old, is delighted to discover that she can still keep tabs on those she left behind: Annabel, her beloved four-year-old daughter; Lucy, her combustible twin sister; Kitty, her piece-of-work mother-in-law; Brie, her beautiful and steadfast best friend; and, of course, her husband, Barry, a plastic surgeon with more than a professional interest in many of his female patients. As a bonus, Molly quickly realizes that the afterlife comes with a finely tuned bullshit detector.
As Molly looks on, her loved ones try to discern whether her death was an accident, suicide, or murder. She was last seen alive leaving for a bike ride through New York City's Riverside Park; her body was found lying on the bank of the Hudson River. Did a stranger lure Molly to danger? Did she plan to meet someone she thought she could trust? Could she have ended her own life for mysterious reasons, or did she simply lose control of her bike? As the police question her circle of intimates, Molly relives the years and days that led up to her sudden end: her marriage, troubled yet tender; her charmed work life as a magazine decorating editor; and the irresistible colleague to whom she was drawn.
More than anything, Molly finds herself watching over Annabel – and realizing how motherhood helped to bring out her very best self. As the investigation into her death proceeds, Molly will relive her most precious moments – and take responsibility for the choices in her life.
Exploring the bonds of fidelity, family, and friendship, and narrated by a memorable and endearing character, The Late, Lamented Molly Marx is a hilarious, deeply moving, and thought-provoking novel that is part mystery, part love story, and all heart.