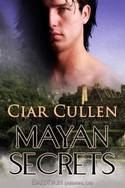 February 2009
On Sale: February 1, 2009
208 pages
ISBN: 1605041092
EAN: 9781605041094
Trade Size
$12.00
Romance Suspense
Buy at Amazon.com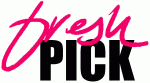 Passion and danger on a collision course with the Mayan Underworld.
If you found an antique journal with the map to the Mayan Underworld, would you follow it? If you're Tyre "Indiana" Rasmussen, you would. Tyre's reputation for unorthodox treasure hunting is matched only by his reputation for breaking hearts.
The ever-professional Troya Twamley is determined to get her hands on the secret journal of a great explorer, even if that means joining forces with the sexy renegade and his oddball crew. Tyre and Troya think they're about to discover an ancient treasure, but instead find a horror that might end their torrid affair-and their lives.
Warning: This story is graphic! Do not read if you dislike hot naked archaeologists doing the Mayan horizontal mambo, exotic locales, and spine-tingling suspense. If breathing and pulse rate increase, seek help immediately.
Excerpt
"Your ten minutes are up." Tyre kept hold of her wrist and heat seared up her arm as he rubbed his thumb across her pulse. She felt the beating of his heart beneath her palm and pulled back. He was close enough to kiss. Close enough to feel his warmth, the smell of his soap and the kiss of Scotch on his breath.
Tyre leaned in another inch and ran his hand along her arm, both thrilling and terrifying her with his touch. He looked at her lips.
"I don't think you want me to leave, Professor Twamley. I don't think my ten minutes are up at all. In fact, I think you're dying for me to kiss you. What a confused woman you are. One moment you're terrified of me, the next…"
Read More…