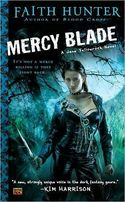 Jane Yellowrock #3
January 2011
On Sale: January 4, 2011
Featuring:
Jane Yellowrock; Girrard
310 pages
ISBN: 0451463722
EAN: 9780451463722
Mass Market Paperback
$7.99
Fantasy Urban
Buy at Amazon.com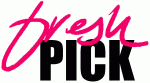 Great Dark UF series, get caught reading!
It's not a mercy killing if they fight back.
Jane Yellowrock is a shape-shifting skinwalker – and a vampire killer for hire. But lately she's found herself taking blood money from the very vampires she used to hunt…
Things are heating up in the Big Easy. Weres have announced their existence to the world, and revived the bitter tensions that run between them and their old enemies: vampires. As a trusted employee of Leo Pellissier, Blood Master of the City, Jane finds herself caught in the cross fire.
When Jane is attacked by a pack of marauding werewolves, she is thankful for the help of a mysterious stranger named Girrard. He explains that he used to be Leo's "Mercy Blade," a sacred position charged with killing vampires who have gone insane. What Jane doesn't know is why this powerful assassin left New Orleans – or, more troubling, why he's now returned. It's definitely not to make Jane's life easier…