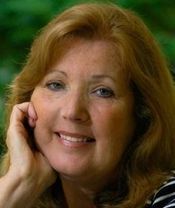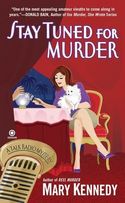 Maggie Walsh, the heroine of the Talk Radio Mysteries, hosts a talk show on WYME, a south Florida radio station. My agent pitched and sold the series as a cross between "Frasier" and "Murder She Wrote." Like Fraiser, Maggie is a licensed psychologist who gives up her private practice for the fun and excitement of live radio. And like Jessica Fletcher in "Murder She Wrote," she solves a murder in every book. Sometimes two!
When I was promoting REEL MURDER, book two in the series, Kate White, editor of COSMO and a New York Times best-selling novelist, asked me if I'd like to be a guest on COSMO Radio. Naturally I jumped at the chance.
I was invited on the Wake up With Taylor Show, a morning talk show on Sirius Radio hosted by the irrepressible Taylor Strecker and co-host and producer, Kenny Z,  Both Taylor and Kenny,  a stand-up Manhattan comic are smart, witty, high energy people. And above all, they are entertaining. The show is fun, fast-paced and careens from pop culture to politics to arts and entertainment in a nanosecond.
If you're an author and lucky enough to be invited on their show, (or any live radio show!)  here are some tips to get you through it.
Tip # 1. Say yes! Don't procrastinate, don't ponder the pros and cons. It is free publicity, it is "all good" as the kids say.
Tip # 2. This is the time to perfect your "elevator speech," you know, that snappy one or two line description that makes listeners want to run out and buy your book.
Tip# 3. Send the host a copy of your book and some publicity material before the show. Don't count on the publisher to do it. Cover all bases and do it yourself.
Tip # 4. Unless you're a major player, it's unlikely that the producer will bother doing a "pre-interview" with you. So no one will sit down and go over possible "funny" stories from your repertoire. You'll have to come up with them on your own.
Tip # 5. Expect the unexpected. Be prepared to go wherever the host takes you. On the Taylor show, it seems that the host, Taylor Strecker once dreamed of being a forensic psychologist. Although I now practice as a clinical psychologist, I did two years of forensic work, and Taylor wanted to hear all about my experiences. Naturally, I winnowed out the boring, grueling parts of the job and concentrated on funny vignettes. Which leads up to the final tip.
Tip # 7. Be entertaining! No one wants "dead air" (which coincidentally is the title of the first book in the Talk Radio Mystery series. My five minute interview went into fifteen minutes, and I know it was because the conversation flowed and the jokes rolled in like a tsunami.
Practice your patter until you have it down perfectly. And one last suggestion, don't forget to mention the title of your book! I was so caught up in the excitement of the moment, I nearly forgot to mention REEL MURDER, but Kenny Z, pro that he is, rescued me and repeated not only the name of the book, but the name of the series, THE TALK RADIO MYSTERIES.. Thank you, Kate White, Taylor and Kenny Z for a wonderful opportunity!
To comment on Mary Kennedy's blog please click here.