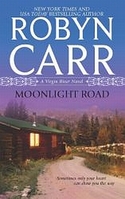 Virgin River #10
March 2010
On Sale: February 23, 2010
Featuring:
Aiden Riordan; Erin Foley
400 pages
ISBN: 077832768X
EAN: 9780778327684
Mass Market Paperback
$7.99
Romance, Women's Fiction Contemporary
Buy at Amazon.com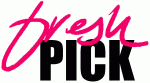 With her beloved younger siblings settled and happy, Erin Foley has got empty nest syndrome. At age thirty-five.
So she's hitting the pause button on her life and holing up in a secluded (but totally upgraded, she's not into roughing it) cabin near Virgin River. Erin is looking forward to really getting to know herself…not some shaggy-haired mountain man she meets wandering the woods.
In fact, beneath his faded fatigues and bushy beard, Aiden Riordan is a doctor, recharging for a summer after leaving the Navy. He's intrigued by the pretty, slightly snooty refugee from the rat race — meditating, journaling and definitely keeping him at arm's length. He'd love to get closer…if his scruffy exterior and crazy ex-wife don't hold him back.
But maybe it's something in the water — unlikely romances seem to take root in Virgin River…helped along with some well-intentioned meddling, of course.

Another wonderful installment in the Virgin River series.
Excerpt
Chapter One
In the two weeks Aiden Riordan had been in Virgin River, he'd hiked over a hundred miles through the mountains, the valleys, along the Pacific coast, and grown himself a pretty hefty dark red beard. With his jet black hair and brows, this legacy of his ancestors gave him a wild look. His four year old niece, Rosie, who sported a full head of red curls to go with her green eyes had said, "Unca Aid! You're a Wide Iwish Rose, too!"
For a man without a mission for the first time since he could remember, this lay-back time was working out to his liking. Since undergrad in pre-med, he hadn't been without incredibly stiff goals. Now, at age thirty-six, after fourteen years in the Navy, he was between jobs, completely unsure where he'd land Read More…