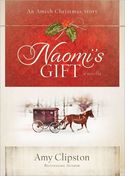 August 2011
On Sale: August 16, 2011
Featuring:
Caleb; Naomi King
144 pages
ISBN: 0310327350
EAN: 9780310327356
Hardcover
$14.99
Holiday, Inspirational Fiction Amish, Romance
Buy at Amazon.com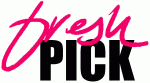 A sweet Christmas tale
Naomi's Gift: An Amish Christmas
by Amy Clipston
Take a trip to Bird-in-Hand, Pennsylvania, where you'll meet the women of the Kauffman Amish Bakery in Lancaster County. As each woman's story unfolds, you will share in her heartaches, trials, joys, dreams … and secrets. You'll discover how the simplicity of the Amish lifestyle can clash with the 'English' way of life—and the decisions and consequences that follow. Most importantly, you will be encouraged by the hope and faith of these women, and the importance they place on their families.
Naomi's Gift re-introduces twenty-four-year-old Naomi King, who has been burned twice by love and has all but given up on marriage and children. As Christmas approaches—a time of family, faith, and hope for many others—Naomi is more certain than ever her life will be spent as an old maid, helping with the family's quilting business and taking care of her eight siblings. Then she meets Caleb, a young widower with a 7-year-old daughter, and her world is once again turned upside-down.
Naomi's story of romantic trial and error and youthful insecurities has universal appeal. Author Amy Clipston artfully paints a panorama of simple lives full of complex relationships, and she carefully explores cultural differences and human similarities, with inspirational results.

A crisp and wonderful Amish Christmas Romance!
Excerpt
CHAPTER 1
Caleb sucked in a deep breath as the taxi van bounced down Route 340 toward Bird-in-Hand, Pennsylvania. After nearly a decade, he'd returned to the town of his birth. He clasped his hands together. Why was he nervous? This was supposed to be a happy reunion with his family, and yet, his palms were sweaty with anticipation despite the biting December wind.
"Dat!" Susie said, grabbing the sleeve of his coat and yanking with one hand while pointing toward the indoor farmers market with the other hand. "Dat! Can we stop there? Can we? Please? Please?"
"Why would we stop there?" he asked. "We have a farmers market back home that's much the same."
She blew out an exasperated sigh and glowered with annoyance. "To get a gift for Aenti Sadie, of course. Teacher Linda says that Read More…