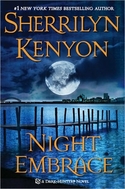 Dark-Hunters #2
September 2010
On Sale: September 14, 2010
Featuring:
Talon; Sunshine Runningwolf
416 pages
ISBN: 0312653832
EAN: 9780312653835
Hardcover (reprint)
$24.99
Romance Paranormal
Buy at Amazon.com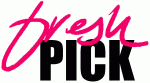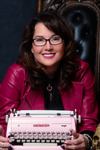 Classic Dark-Hunter.
Night Embrace
by Sherrilyn Kenyon
Special Release
Dear Reader,
Life is great for me. I have my chicory coffee, my warm beignets, and my best friend on the cell phone. Once the sun goes down, I am the baddest thing prowling the night: I command the elements, and I know no fear. For centuries, I've protected the innocent and watched over the mankind, making sure they are safe in a world where nothing is ever certain. All I want in return is a hot babe in a red dress, who wants nothing more from me then one night.
Instead, I get a runaway Mardi Gras float that tries to turn me into roadkill and a beautiful woman who saves my life but can't remember where she put my pants. Flamboyant and extravagant, Sunshine Runningwolf should be the perfect woman for me. She wants nothing past tonight, no ties, no long-term commitments.
But every time I look at her, I start yearning for dreams that I buried centuries ago. With her unconventional ways and ability to baffle me, Sunshine is the one person I find myself needing. But for me to love her would mean her death. I am cursed never to know peace or happiness-not so long as my enemy waits in the night to destroy us both.
–Talon of the Morrigantes
Original publication 2003
Excerpt
Chapter One
PRESENT DAY, NEW ORLEANS
"You know, Talon, killing a soul-sucking Daimon without a good fight is like sex without foreplay. A total waste of time and completely un … satisfying."
Talon grunted at Wulf's words while he sat at a corner table at the Café Du Monde, waiting for his waitress to return with his black chicory coffee and beignets. He had an ancient Saxon coin in his left hand that he rolled between his fingers as he scanned the dark street in front of him and watched the tourists and locals drift by.
Having banished most of his emotions fifteen hundred years ago, there were only three things Talon allowed himself to enjoy anymore: loose women, hot chicory coffee, and phone calls with Wulf.
In that order.
Though to be Read More…