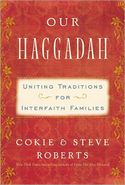 March 2011
On Sale: March 8, 2011
192 pages
ISBN: 0062018108
EAN: 9780062018106
Hardcover
$19.99
Cookbooks, Non-Fiction Religion
Buy at Amazon.com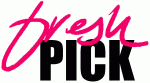 Second day of Passover
Uniting Traditions For Interfaith Families
New York Times bestselling authors and journalists Cokie and Steve Roberts share their Passover traditions in this engaging version of the Haggadah for couples and families of mixed faiths.
When they met more than forty years ago, Cokie and Steve Roberts found common ground in their shared values, despite their different religious beliefs. Choosing to honor both of their faiths and traditions, they began hosting a Passover Seder that has evolved from a small family gathering to a veritable event celebrated with loved ones from all walks of life.
Based on the time-honored Haggadah—the text read throughout the evening that gives order to the ritual meal—Our Haggadah is a practical guide for interfaith families, whether they're celebrating their very first Passover or starting a new tradition. Originally composed on a typewriter and stapled together, Our Haggadah has been the Roberts family's handbook for each Seder and comes from years of adapting and expanding their Seders to welcome all who wish to take part in the celebration. From finding a Seder plate to preparing traditional and nontraditional foods, from the customary prayers to new ways for guests to participate, Cokie and Steve share their special approach to the holiday and the lessons they've learned over the years as an interfaith couple.