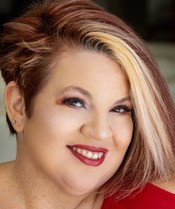 I love spring, love everything about spring.  The warm, steady rain, the temperatures that are neither too hot nor too cold (which in Texas is really saying something), the flowers that seem to pop up everywhere and the birds that sing outside my window while I work.
I love taking my boys to the park and playing basketball or football or simply watching as they swing and climb and generally act like the sweet, funny, slightly insane children that they are.  I love the fresh fruit that has suddenly come back into season—and working in the kitchen with my boys to turn it into fun desserts.  I love walking in the rain with my youngest son and working in the garden (or what we hope will one day be a garden, LOL) with my husband.
I love daylight savings time and the long, lingering afternoons where I can sit by the window and write or go for a long walk and admire the way everything is blooming, coming back to life after the long, dormant winter.
And this spring, particularly, I love all the fun things that are happening to me career-wise—in April and May, I have three books out under three different names (HIDDEN EMBERS by Tessa Adams, DESERVING OF LUKE by Tracy Wolff and TEMPEST RISING by Tracy Deebs).  It's been a lot of work, but also a lot of fun—what's more exciting than having three books releasing at the same time—especially when I get to do really cool things to help promote them, such as … going to my first RT in L.A., where I got to hang not just with my romance friends, but with my mom, as well.  I love (and fear) how jam packed the next few weeks are for me.  Today, I'm heading to San Antonio with Sherry Thomas, Skylar White, and Louisa Edwards to be on a romance panel for the Popular Culture Association's annual conference.  Tomorrow, I head to Dallas to speak at the local RWA chapter meeting.  Next week I'm in Salem, at the New England RWA conference, and then I'll be touring in May, doing school visits to talk about TEMPEST RISING and then signing with the Chills and Thrills Teen Book Tour the last three weekends in May.  Whew—all this and I've got two books due as well.
So, now that I'm done waxing poetic about my favorite season, how about you? What's your favorite season?  And why?  Leave a comment and be entered to win a copy of DARK EMBERS, the first book in the Dragon's Heat series.
To comment on Tracy Wolff's blog please click here.
===================================================================