#SuspenseMonday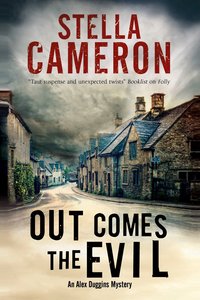 Second in the traditional British mystery series
featuring rural inn owner and amateur sleuth Alex Duggins: an intriguing departure for bestselling romantic suspense author Stella Cameron.
Once again Alex Duggins and her veterinarian friend Tony Harrison are thrown into a major murder investigation. An almost fresh body is discovered in a disused well among the ruins of a 14th-century
manor house … the motive for the killing a baffling mystery.
The victim was a widow who had lived quietly in the picturesque Cotswolds village of Folly-on-Weir for the past ten years. Who on earth could want her dead, and by such brutal means?
As rumour and speculation engulf the town, another woman is attacked
– and Alex discovers that behind a tranquil face lurks a cunning and vengeful mind. Despite warnings from the police to stop interfering, she finds herself in the sights of a ruthless killer who has decided she knows too much …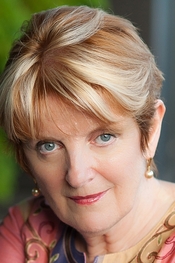 Stella Cameron is a New York Times and USA Today
Bestselling Author. With over fourteen million copies of her books in print, Cameron is now turning her pen to mysteries and independently publishing COLD, Introducing Alex Duggins. She draws on her English background for this new, already critically acclaimed mystery series. Atmospheric, deeply character and relationship driven, COLD reveals the power of old secrets
to twist the present. Cameron's reputation for using her backgrounds to add tension and allure to her stories is heightened again.
Cameron is the recipient of the Pacific Northwest Achievement Award for
distinguished professional achievement and for enhancing the stature of
the Northwest Literary community. She lives in Washington with her
husband Jerry, her Papillon Millie, black cat Zipper, and a cheeky little
tabby named Jack.
The Fresh Pick is chosen by a group of readers and is never a purchased advertisement or promotion. We've picked this book because it appeals to us and we like to share our diverse tastes in reading and hope you'll give it a try.