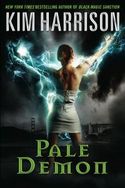 March 2011
On Sale: March 1, 2011
Featuring: Rachel Morgan; Trent Kalamack
432 pages
ISBN: 0061138061
EAN: 9780061138065
Hardcover
$26.99
Paranormal – Supernatural, Fantasy Urban
Buy at Amazon.com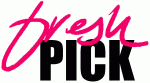 A week of great road trips beginning with one filled will all kinds of adventures…and destruction.
Condemned and shunned for black magic, Rachel Morgan has three days to get to the annual witches' conference and clear her name, or be trapped in the demonic ever-after . . . forever after.
Banned from the airways, Rachel\'s options for getting across the country are slim, until she grudgingly agrees to travel with elven tycoon Trent Kalamack, who has his own secret agenda on the West Coast.
Coming along with the duo are Rachel\'s associates, the living vampire Ivy and Jenks, a pixy…and legions of assassins out to ensure they never reach their destination.
The fun really starts when someone frees a fearsome, day- walking demon from his eternal prison under the Arch in St. Louis. It\'s been a rough couple of millennia and this soul- devourer is hungry for vengeance…and Rachel is his ultimate prize.
While this powerful witch with nerves of steel will do absolutely anything to stay alive, even embracing her own demonic nature may not be enough to save her.

This latest installment of The Hollows series is an awesome, wild, old-fashioned road trip.