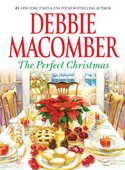 October 2009
On Sale: September 29, 2009
Featuring:
Cassie Beaumont
288 pages
ISBN: 0778326829
EAN: 9780778326823
Hardcover
$16.95
Romance Contemporary
Buy at Amazon.com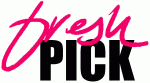 The Perfect Christmas by Debbie Macomber
What would make your Christmas perfect?
For Cassie Beaumont, it's meeting her perfect match. Cassie, at thirty-three, wants a husband and kids, and so far, nothing's worked. Not blind dates, not the Internet and certainly not leaving love to chance. What's left? A professional matchmaker. He's Simon Dodson, and he's very choosy about the clients he takes on. Cassie finds Simon a difficult, acerbic know-it-all, and she's astonished when he accepts her as a client.
Claiming he has her perfect mate in mind, Simon assigns her three tasks to complete before she meets him. Three tasks that are all about Christmas: being a charity bell ringer, dressing up as Santa's elf at a children's party and preparing a traditional turkey dinner for her neighbors (whom she happens to dislike). Despite a number of comical mishaps, Cassie does it all—and she's finally ready to meet her match. But just like the perfect Christmas gift, he turns out to be a wonderful surprise!
What would the holidays be without a Christmas story from Debbie Macomber?

Simon says: "The perfect match lights a lasting fire."
Excerpt
Who mails out Christmas cards before Thanksgiving?" Cassie Beaumont lamented to her best friend.
Angie Barber looked up from her microscope and seemed to take an extra moment to consider what Cassie had just said. "You got a Christmas card? Already?"
Cassie wheeled her chair back to her station. "Can you believe it?"
"Who from?"
"An old college friend. You wouldn't know her." Cassie shrugged. "Jill married Tom two weeks after we graduated."
"They have children?"
Cassie caught the wisp of longing in Angie's voice and answered with a nod. "Two, a boy and a girl, and of course they're adorable."
"Of course," Angie echoed.
The Christmas card photo showed the four of them in matching outfits of green and red. The mother and daughter wore full-length green dresses with Read More…