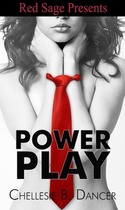 January 2012
On Sale: December 31, 2011
Featuring:
Sergio Davis; Liz
ISBN: 0013785826
EAN: 2940013785823
Kindle:
B006RW91Q4
e-Book
$3.75
Romance Erotica Sensual
Buy at Amazon.com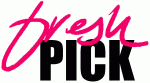 Power relationship
Power Play
by Chellesie B. Dancer
Sergio Davis needs to make partner in the ad firm before he turns thirty, and his last chance is getting a huge new account with an underwear magnate. He's focused all his time and energy on this presentation, until he meets a beautiful woman in the parking garage.
Liz is an heiress, hugely successful in business, but not so successful in her relationships. She wants a man who finds her attractive for herself, not her money. She encounters an artistic and sexy man who takes control and that triggers a submissive reaction in her. Realizing he's enamored of her without knowing who she is, she sets up a seduction in the conference room where he's scheduled to make his presentation to her.
The attraction heightens, and Liz teases Sergio until he turns dominant. Once he discovers who she is, he plots his payback, controlling her body, her emotions, and her sexual pleasure. After a glorious night of sensational sex, the real control battle begins. Who will end up on top during the day, and during the night?
Reader Alert! : As payback for seducing him at work, this hot young man takes control of this sexy CEO's body, her emotions, and her sexual pleasure. He ties her up and seduces her through every room in her house and outdoors too. She's bound to enjoy it, wouldn't you?
To My Readers: I wondered what kind of woman could seduce a man to risk his hard-won career to be with her. What if there was the danger of them being discovered any minute? I thought it would be fun to see how he'd plan his payback. What would he do if he had complete control over her for a night?
Previous Picks