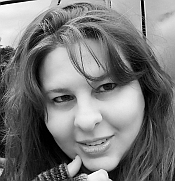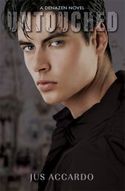 Confession time. I'm a music whore. Any and all types—I can't get enough. I write songs for a local band, have a fully loaded Zune that goes everywhere with me, and over 100 different playlists.
I can look back to almost every major life event and tie it to a specific song or album. I can be standing in line at the food store, or driving down the road, and think, huh…this is totally a <insert appropriate song here> moment. The same goes for my characters. Some writers pen intricate back stories full of dates and places for each of their characters—mine are all musical. A lyrical map of their past, present, and future.
At the start of every book, each of my characters gets their own playlist (in addition to the playlists I have for each book). Take my heroine, Dez. Her personal playlist consists of a lot of Pink and Powerman 5000. Stuff that, like her, has tons of attitude. Kale on the other hand, is mostly instrumental and acoustic pieces—at least for this book. It changes a bit in book 2—for both of them. (Cue evil, taunting laugh)
I also have songs for each major scene. The opening scene of TOUCH played out to Lady Gaga's Poker Face while Lords of Acid's Glad I'm Not God was the song playing in my head during the last battle scene. One of my favorite scenes in the book (I'm not telling which – you'll have to guess) was written and inspired entirely by This Night by Black Lab, and Secondhand Serenade's Fall For You is all for Alex. Everyone, everything, has its own tune. Even Denazen has its own song! Powerman 5000 Horror Show.
The words aren't always perfect—that's not going to happen unless you write the thing yourself—but the feeling is there. Maybe it's the beat of the music, or the chorus. Sometimes its nothing more than a single line. No matter what it is, all the songs on my playlists inspire a specific feeling. They bring me to a place where I can see the scene unfolding. It plays out like a movie in my brain.
Your turn. Share a song that takes you somewhere. Digs up a memory or just makes you smile!
ABOUT UNTOUCHED
UNTOUCHED (A Denazen Novella 1.5)
Until he met Dez, Kale's days were filled with violence and death. He was used as a weapon of destruction by the power hungry men of Denazen. He's a Six. A person with an abnormal ability. Some people call them gifts, but not Kale. Kale's touch means instant death.
But now there's Dez, the girl he can touch, and they're hunting down Sixes and warning them about Denazen. Kale is learning about the world outside captivity and trying to put his dark past behind him. But they underestimated how badly Denazen wanted him back.
When Dez sacrifices herself to save the new Six they'd rescued from falling into the corp's hands, Kale is lost. Denazen has brought out its best to get the job done. Samsen, a nightmare from Kale's past—the only person he's ever truly feared—has come for them, and it soon becomes obvious he has his own twisted agenda.
Kale will need all his training to get Dez back and ensure they make it out, free—and alive. But will it be enough?
Add UNTOUCHED to your TBR pile on Goodreads
TOUCH, the first novel in the Denazen series, is set to re-release in mass market on June 12th (Complete with additional scenes from Kale's POV!). You can pre-order your copy here.
TOXIC (Denazen 2) hits shelves on September 11th 2012. As a thank you to those who pre-order, Jus is giving away a book plate and magnet of choice (TOUCH, UNTOUCHED, or TOXIC) Get the details here>.
About Jus
Jus Accardo is the author of YA paranormal romance and urban fantasy fiction. A native New Yorker, she lives in the middle of nowhere with her husband, three dogs, and sometimes guard bear, Oswald. Her first book, TOUCH, is available now from Entangled Publishing. She is represented by Kevan Lyon of Marsal Lyon Literary Agency.
Give Jus a yell on Twitter, or visit her on Facebook, and her website.
Leave a comment today and get a copy of UNTOUCHED e-book
To comment on Jus Accardo's blog please click here.