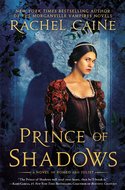 February 2014
On Sale: February 4, 2014
Featuring:
Benvolio Montague; Rosaline
ISBN: 0451414411
EAN: 9780451414410
Kindle:
B00DMCV12E
Hardcover / e-Book
Add to Wish List
Young Adult HistoricalBuy at Amazon.com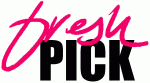 Romance. Classic. Daring. Dashing. New TODAY
Prince of Shadows
by Rachel Caine
A thrilling retelling of the star-crossed tale of Romeo and Juliet, from the New York Times bestselling author of the Morganville Vampires series.
In the Houses of Montague and Capulet, there is only one goal: power. The boys are born to fight and die for honor and—if they survive—marry for influence and money, not love. The girls are assets, to be spent wisely. Their wishes are of no import. Their fates are written on the day they are born.
Benvolio Montague, cousin to Romeo, knows all this. He expects to die for his cousin, for his house, but a spark of rebellion still lives inside him. At night, he is the Prince of Shadows, the greatest thief in Verona—and he risks all as he steals from House Capulet. In doing so, he sets eyes on convent-bound Rosaline, and a terrible curse begins that will claim the lives of many in Verona…
…And will rewrite all their fates, forever.