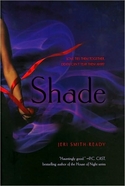 May 2010
On Sale: May 4, 2010
Featuring:
Zachary; Logan; Aura
320 pages
ISBN: 1416994068
EAN: 9781416994060
Hardcover
$17.99
Young Adult Paranormal
Buy at Amazon.com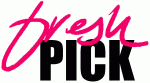 When her boyfriend dies a most untimely death, Aura–who can see ghosts–is forced to reconsider her relationship with the living and dead in SHADE.
Love ties them together. Death can't tear them apart.
Best. Birthday. Ever. At least, it was supposed to be. With Logan's band playing a critical gig and Aura's plans for an intimate after-party, Aura knows it will be the most memorable night of her boyfriend's life. She never thought it would be his last.
Logan's sudden death leaves Aura devastated. He's gone.
Well, sort of.
Like everyone born after the Shift, Aura can see and hear ghosts. This mysterious ability has always been annoying, and Aura had wanted nothing more than to figure out why the Shift happened so she can undo it. But not with Logan's violet-hued spirit still hanging around. Because dead Logan is almost as real as ever. Almost.
It doesn't help that Aura's new friend Zachary is so understanding—and so very alive. His support means more to Aura than she cares to admit.
As Aura's relationships with the dead and the living grow ever complicated, so do her feelings for Logan and Zachary. Each holds a piece of Aura's heart…and clues to the secret of the Shift.
Excerpt
"You can hear me, can't you?"
I punched the green print button on the copier to drown out the disembodied voice. Sometimes if I ignored them long enough, they went away—confused, discouraged, and lonelier than ever. Sometimes.
Okay, almost never. Usually they got louder.
No time to deal with it that day. Only one more set of legal briefs to unstaple, copy, and restaple, then I could go home, trade this straitjacket and stockings for a T-shirt and jeans, and make it to Logan's before practice. To tell him I'm sorry, that I've changed my mind, and this time I mean it. Really.
"I know you can hear me." The old woman's voice strengthened as it came closer. "You're one of them Read More…