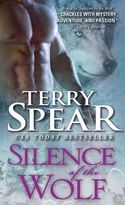 Heart of the Wolf
March 2014
On Sale: March 4, 2014
Featuring:
Tom Silver
352 pages
ISBN: 1402266898
EAN: 9781402266898
Kindle:
B00GM43GN6
Paperback / e-Book
Add to Wish List
Romance Paranormal
Buy at Amazon.com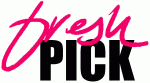 Howling good read for #Supernatural Thursday
Silence Of The Wolf
by Terry Spear
A hunky werewolf and a beautiful stranger collide in this hot new paranormal shape-shifting romance
Gray werewolf Tom Silver is determined to find the wolves who have been attacking local livestock. While tracking the pack through the Rockies, a blizzard forces him into a remote cabin where he hears a plane crash nearby. When he discovers the sole survivor is a beautiful female werewolf/ coyote shifter mix, bound as a prisoner, he knows it's his duty to hide her.
Now, they are both at risk as a search ensues for the missing prisoner. Will Tom be able to protect this beautiful stranger while tracking down the wolves responsible for terrorizing the local livestock?

Exciting romance with sweet, sexy wolf shifter hero!
Excerpt
Tom Silver stared at the woman. She was too a wolf. He took another deep breath of the cinnamon-filled air, of the woman's sweet scent of red wolf… and something else. Coyote.
She was petite like a red wolf, but more than unusual because she wasn't all wolf. He'd never met a wolf-coyote mix before. Never heard of a coyote shifter. Now he wondered if the coyotes he'd seen that dared encroach on their territory were shifters, not just plain old coyotes.
He immediately thought of the Native American legends of Coyote, the trickster god, full of mischief, a thief, wily, and sneaky. And a shape-shifter. Maybe that's where the tales had come from, based in part on the truth, just as werewolf tales of old were.
The lady's hair was a mass of shiny, dark red curls Read More… Previous Picks