The Holiday Buffet at Neiman's Zodiac RoomThe Holiday Buffet starts with a Neiman Marcus tradition, their hot chicken consommé, fresh popovers and strawberry butter.
Festive Salads
Vegetable Pot Stickers with thai soy ginger sauce
Bocconcini & Grape Tomatoes: frisée, pesto vinaigrette
Bistro Spinach & Field Greens Salad: apples, grapes, spiced pecans, blue cheese, sun-dried fruit, apple cider vinaigrette
Gotham Salad: diced chicken breast, ham, gruyére, tomatoes, beets, bacon, egg, iceberg lettuce, thousand island dressing
Southwest Quinoa Salad: avocado, roasted corn, cilantro, lime-chipotle vinaigrette
Asian Shrimp Salad: edamame, napa, carrots, bean sprouts, sweet chili
Roasted Garlic Eggless Caesar: romaine, anchovies, parmigiano-reggiano, croutons
Italian Tuna & Antipasti: arugula, radicchio, artichoke, red onion, roasted peppers, olive oil, lemon, tomato
NM Classics
Orange soufflé, chicken salad, seasonal fruit, berries & poppyseed dressing
Kendlebrook farms smoked salmon, chopped liver, egg, cornichons, hummus, grilled pita, olives, horseradish pickles, artichoke & roasted garlic puree, capers, onions, lemon
Main Entrees

Roast Black Angus Prime Rib Roast, au jus, creamy horseradish sauce
Holiday Roast Herb Turkey & Traditional Sides, pan gravy, thyme & parsley dressing, yukon gold mashed potatoes, roasted brussels sprouts, spiced pecans & maple sweet potatoes
Slow Roast Rosemary & Glazed Mustard Ham, pear & goat cheese pasta purses
Mirin-Glazed Salmon Filet, stir-fry vegetables, brown rice
Mediterranean Scented Roast Lamb, smoked paprika aïoli, ratatouille
NM Triple Cheese Mac & Cheese, herb crumb topping
Petite Potato Latkes, sour cream, apple sauce
Seasonal Vegetables, olive oil, lemon
Sweet Endings

White chocolate mousse, berry blue jello, coconut macaroons, pecan sandies, blueberry cupcakes, blue & white cheesecake, assorted holiday cookies

Yesterday we observed one of our family traditions — the Holiday Buffet at Neiman Marcus Zodiac Room. The Zodiac is located in the flagship store in downtown Dallas and one of the city's treasured landmarks. Many years ago when I worked in downtown I learned about Neimans and had a celebratory lunch in the famous Zodiac but it wasn't until my son worked in downtown Dallas and did NOT get off on the day after Thanksgiving that our family started doing the Holiday Buffet. It was such a hit that we haven't missed many holidays since our first time.
The thing about traditions are the memories created and ours are filled with reliving grand holiday displays as I remember from Philadelphia. Growing up in rural Amish country of Pennsylvania, I can't remember any holiday lights or Christmas trees. It wasn't until I went to college that I witnessed all the lights and flamboyance of the holidays. My first two years in the early 1970s were the heydays of the big stores in downtown Philadelphia: Wanamakers, Gimbels, Strawbridge and Lits Brothers. Sadly they are all gone now and replaced by JC Penneys and Macys, but we did have the chance to take our son to one of the last Wanamakers Holiday Displays. So when we discovered the Neiman Marcus downtown it was wonderful and very different from the mall experience.
Over the past 10 years, Neiman Marcus has tried to bring back the holidays with splashy and imaginative window displays. For those of you in the big cities of New York and San Francisco, this is probably old hat but for some of us in the Dallas area, it's just fabulous.
And the Holiday Buffet is a great excuse to go downtown, enjoy the window displays, spend time with the family, indulge in delicious food and have a great time.
What are YOUR holiday traditions?
Tomorrow we'll begin our Twelve Days of Christmas celebration with some special contests and prizes given away EVERY DAY! Please be sure to stop by!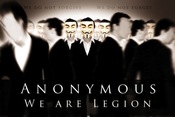 Until next time…Get out there and READ a book…
Sara Reyes
DFW Tea Readers Group
Join us at Susan Elizabeth Phillips Tea at The Adolphus on January 24th! Tea in the famous French Room with one of the legends of romance! Tickets available.
See you on the Twitter (@FreshFiction)