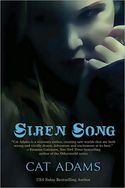 Blood Singer #2
October 2010
On Sale: September 28, 2010
Featuring:
Bruno DeLuca; Celia Graves
384 pages
ISBN: 0765324954
EAN: 9780765324955
Paperback
$14.99
Fantasy Urban, Romance Paranormal
Buy at Amazon.com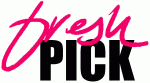 A Fresh Fiction 2010 Favorite Read.
Nothing if not resilient, Celia Graves is slowly adjusting to being a half-human, half-vampire Abomination. But her troubles are far from over. Her best friend's murder is still unsolved, the cops are convinced she should be in jail, and her old lover, the magician Bruno DeLuca, has resurfaced in her life, saying he has something important to tell her.
The vampire attack that transformed Celia kicked her latent Siren abilities into high gear, and now she's been summoned to the Sirens' island to justify her existence—and possibly fight for her life—in front of the Siren Queen. Celia isn't sure she'll survive to make the trip. The demon she defeated in Blood Song hasn't exactly gone quietly—he's left Celia suffering from a powerful curse.

Celia Graves on a second, exciting urban fantasy adventure
Excerpt
The limo was long and sleek, an extended number in gleaming white, polished to a shine that was almost blinding under the bright lights outside the restaurant. It seemed a little excessive for just two people, but it was the first in line, and none of the other models were any less ostentatious. I'm not normally impressed by that sort of thing, so it's saying something that they got to me. I ride in limos fairly often. I'm a bodyguard. When I'm on "close" duty, I'm with the protectee in the car. Most of the time, however, I'm in one of the caravan vehicles, either in front or behind the main car. Suits me fine. I'm a working class type of person. Tonight I was one of the VIPs. Weird, very weird. We'd been having a wake for my best friend in Read More…